Cup4Cup – Stories Worth Telling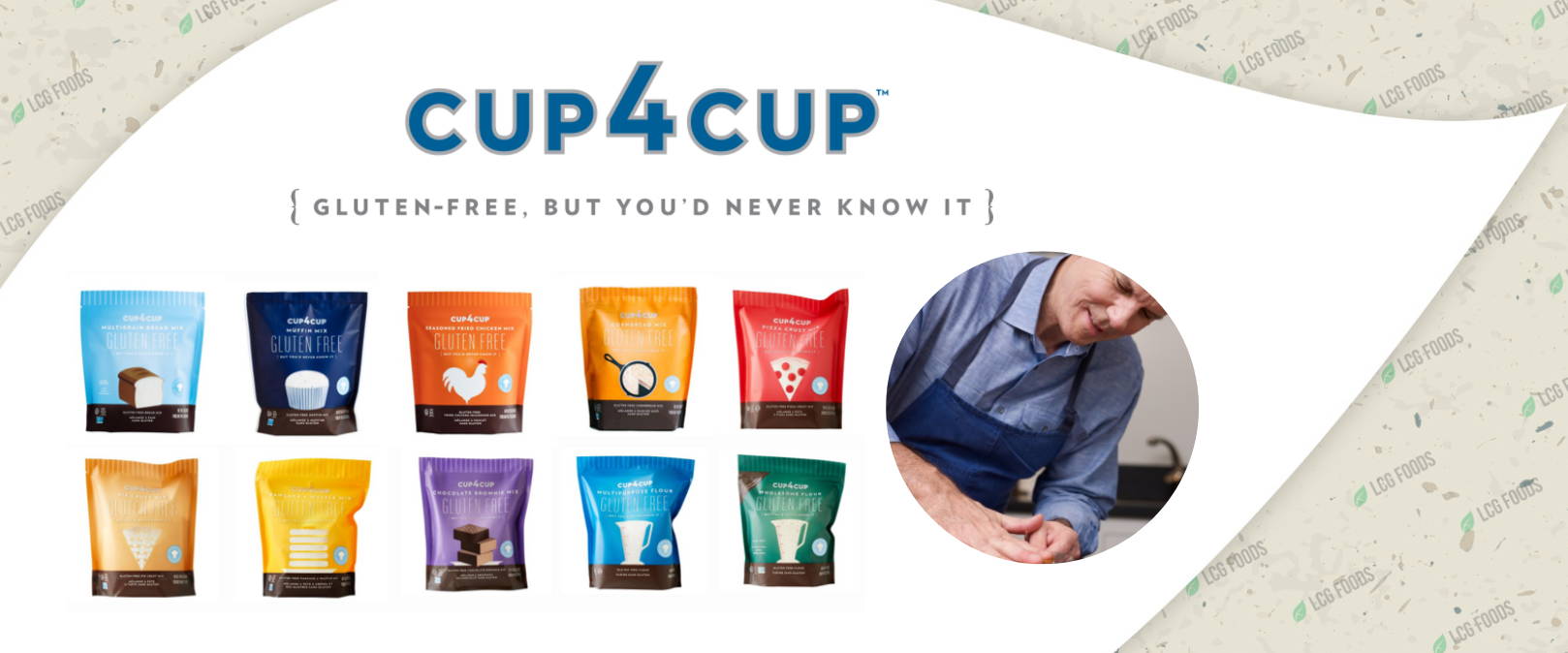 Cup4Cup by Michelin-Starred Chef Thomas Keller
Gluten-free, but you'd never know it!
So many gluten-free products don't taste quite right. So, what happens when the most decorated chef in North America and his team create their own line of gluten-free flours and mixes? You better believe that they'll taste alright...

Your name: Chef Thomas Keller

Year you started your company: 2010
Where is your product made: Napa, California, USA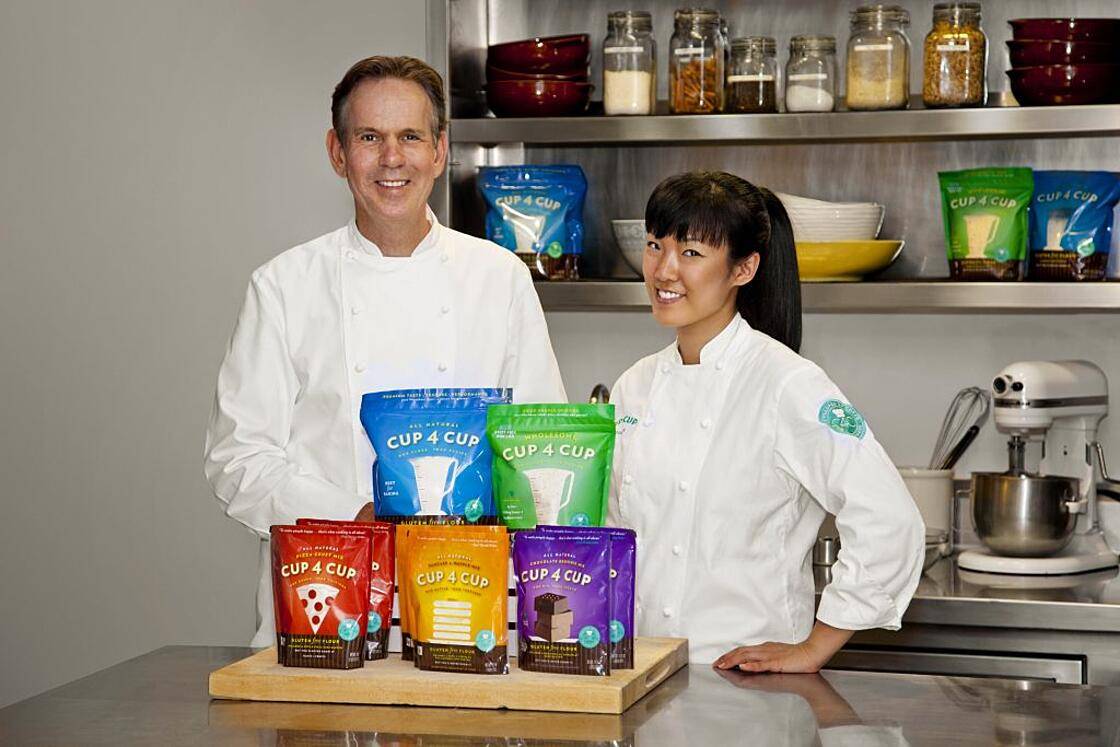 Interview with Thomas Keller, Co-Founder of Cup4Cup
LCG Foods sat down with Thomas Keller, Co-Founder of Cup4Cup, and asked him some questions to better understand the brand's vision, core values, and other topics that we thought potential retail partners would want to know.
What motivated you to start your company and create the products that we see today?

Cup4Cup's story began in 2010 at The French Laundry, the Three-Star Michelin restaurant. Chefs there developed a way to provide the restaurant's gluten-free guests with a Cornet of Salmon Tartare that tasted just like the original recipe. From there, we were inspired to create a wide range of mixes for the gluten-free community.
What are your company's core values?
MODESTY: Work toward achieving greatness, but maintain humility.
INTEGRITY: Use our best judgment; perform our work selflessly, honestly and caringly.
RESPECT: Show respect for our peers, our supervisors, our industry and our customers.
RESPONSIBILITY: Recognize and embrace the responsibility we have to our peers, our supervisors, our critics, our industry and ourselves to uphold the success we have achieved.
CONSISTENCY: Maintain our standards of quality moment to moment, day to day and year after year.
AWARENESS: Keep an open mind. Recognize innovation and realize inspiration, which will result in evolution and growth.
INITIATIVE: Have the courage to take initiative and the conviction to follow through. Search for new ideas and means of improvement.
TRUST: Have the confidence that we are all looking out for each other's best interest.
COLLABORATION: Work together to achieve results that are greater than those we can achieve alone.
IMPACT: Make a positive difference in the experience of our customers and those around us.
SUCCESS: Create fond memories for our customers and each other.
LEGACY: Establish a benefit to the customer, the company that outlives us.
If you could tell a retailer three things about what makes your brand different, what would they be?
a. We really do put more effort into the testing the performance than anybody. We research and test every aspect of the market, testing batters and comparing against every competitor including non-gluten-free brands. We make certain we are as good or better in all categories. These are the building blocks. We do all of the over thinking so that the consumer doesn't have to. Then we take a step back and make absolutely sure we feel confident of quality of our product. What drives us is the talent level of the team behind Cup4Cup, channeling years of experience, unmatched in the industry.
b. Adding to this is the level of quality of our ingredients. There are a lot of internal blurred lines out there in regards to the variety of product 'call out' and claims. Alternative flours, protein sources broad, denominators and characterization.
c. The impeccable standards Chef Keller and his team brings to Cup4Cup is a level of reliability, excellence, and attention to detail that greatly supports and evolves with the consumer.
What do you enjoy doing outside of work?
Golf! I don't get to do it very often. I just love the idea of totally committing to something, it takes all your attention and it lasts for 4 hours. You're walking around an amazing park, if you want to call a golf course that. Some golf courses are the most majestic geographic locations in the world: you think about Pebble Beach, New South Wales in Australia – beautiful lawn, throwing a little white ball all around.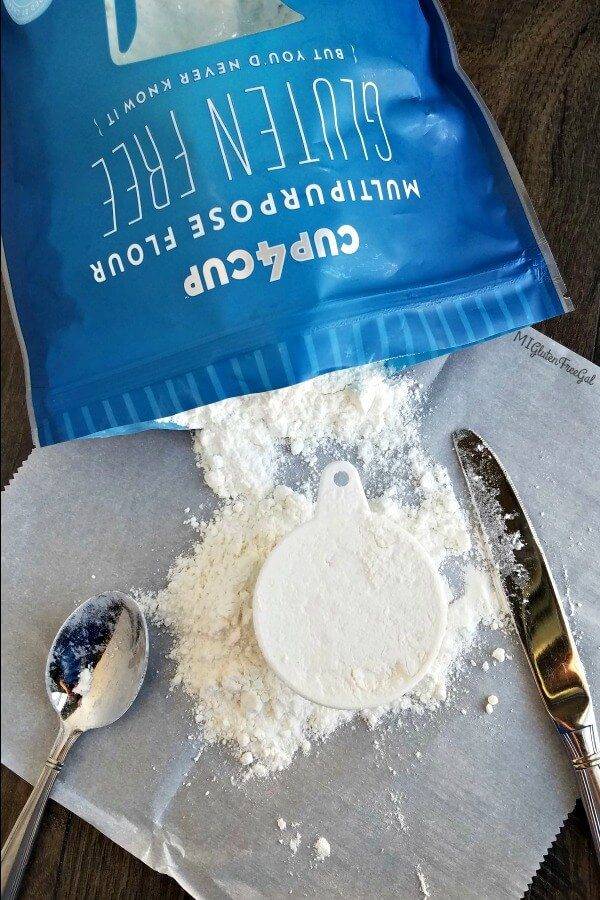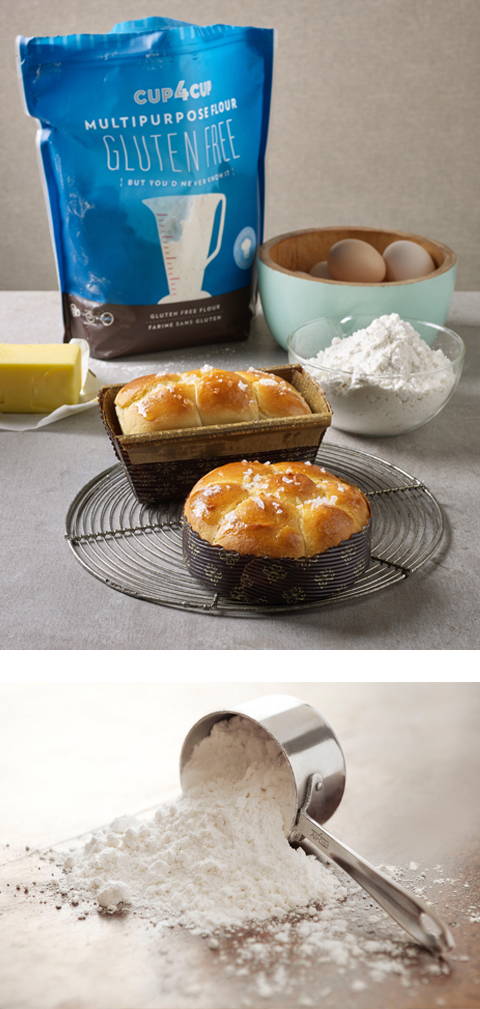 Cup4Cup - Featured Products
Cup4Cup makes perfect substitutes for regular all-purpose or whole wheat flour - but without the gluten! Use them cup-for-cup and gram-for-gram in anything. Cup4Cup also offers a delicious assortment of both sweet and savoury baking mixes created by chefs for the gluten-free community. You and your guests will never be able to taste that they're gluten-free.
If you own or manage a health food store, you know it's hard work to maintain a successful business. From developing customer loyalty, to managing costs, to staying competitive with the big grocery store down the street, we get that you want your suppliers to work as hard as you do.
At LCG Foods Distribution, we carefully curate a lean wholesale catalog of only the hottest natural food products, with new product launches every few weeks. Whether your store values organic, non-GMO, vegan, gluten-free, or keto, we have the products your customers are looking for, before they know they're looking for them.
We offer straightforward, no-nonsense pricing, and ordering can be done easily online, by email, or over the phone with your account manager. All orders are processed on-demand from our distribution centres in Ontario and British Columbia, with Canada-wide service.

Get started today by browsing our selection of Cup4Cup Gluten-Free Mixes, or take a look at our full product offering. Then, if you'd like to explore wholesale pricing for your business, simply complete the form below and an LCG Foods representative will get in touch with you within 2-4 hours during the work week.
Request Wholesale Pricing - Account Setup