Innate – Stories Worth Telling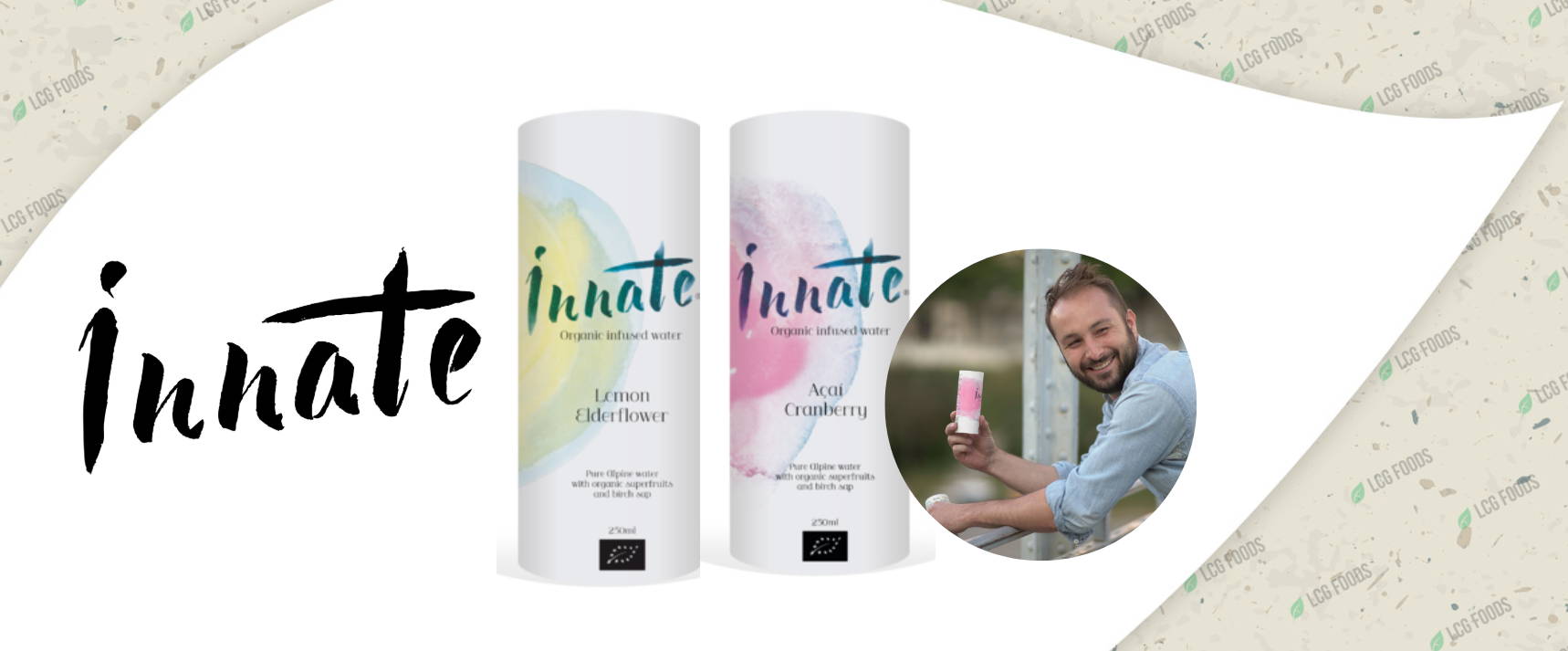 Innate - Organic Birch Sap Infused Water
Pure alpine water infused with birch sap and super fruits. Each elegant can is beautifully designed, recyclable, and made with 50% recycled material. For each can sold, Innate donates 30L of drinking water to a child in need in the Democratic Republic of Congo or Haiti.
Your name: Michaël Vasseur

Year you started your company: 2017

Where is your product made? The Austrian Alps. Innate is headquartered in Paris, France.
What is the 'key ingredient' that makes your product line special? Birch sap.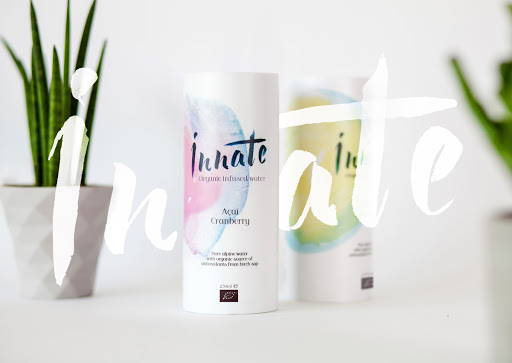 Interview with Michaël, CEO of Innate
LCG Foods sat down with Innate's CEO, Michaël, and asked him some questions to better understand the brand's vision, core values, and other topics that we thought potential retail partners would want to know.
What motivated you to start your company and create the products that we see today?
After my masters' degree, I was off to South Africa. I spent some time working for an NGO that was helping social entrepreneurs from Cape Town run their businesses. I was entitled to bring some marketing thinking to the already existing social impact-driven projects. Witnessing all the energy harnessed by local entrepreneurs to run their businesses and share profits with local communities, this is where I understood a company could be much more than just a sum of transactions.
Back in France, I started consulting for a beverage manufacturer. I fell in love with the project and the people. Three years later, I found myself taking care of European distribution and was a shareholder. Although the project was fascinating and challenging, I felt like the company could do more than just pushing their products to retailers. I was missing a purpose…
Are you connecting the dots? I was at the time.


This is where I decided to create my beverage brand and company. It is a social impact-driven project that will be good for our health and the planet and its people. It would be called Innate from the Latin word IN NATUS. "That comes from nature." Respectfully packaged, we would donate clean drinking water to kids in need for every can of Innate.
What are your company's core values?
Innate is about healthiness. We strive to offer a unique blend of organic ingredients, including birch tree sap, that brings a mouthful taste, vitamins, minerals and antioxidants... with less calories.
Innate is about eco-friendliness. We care for the environment, source organic and use a unique packaging. Every can is made of 50% recycled material and is 100% recyclable. The carbon footprint it generates is 60% lower than classic PET bottles or aluminum cans.


Innate is about people. 50% of the planet is still with no access to clean drinking water. Children are particularly vulnerable to water scarcity and disease from unclean water. This is why, in partnership with French NGO Solidarités International, for every can of Innate, we finance 30L of clean drinking water for a child in need in the Democratic Republic of Congo and Haiti.
If you could tell a retailer three things about what makes your brand different, what would they be?
1. Innate is not just low-calorie flavoured water. It is much more. It is an innovative breakthrough towards eco-friendlier and social impact-driven consumption.
2. In 2017, we were awarded "Most Unique Product" in Scandinavia. In 2019 "Best Packaging" in France and "Best Packaging Design" in Germany.
3. We use birch sap, a unique ingredient with outstanding properties. It is healthy, and yet, it tastes great!
What are some of the challenges that you've overcome to bring your business to its current state?
So many! The most important milestones of this project were finding the perfect formula, a stable birch sap, and packaging that would suit the brand's core values and the first chain to sign and overcome the first non-paying customer was a harsh one. And our everyday challenge is to find partners we can trust that share our values and truly harness Innate's potential. Because after all, alone in such an enterprise, you don't go very far. There were more, and there will be more for that, I am sure.
What do you enjoy doing outside of work?
I am French, so it will not surprise you that I love going out for good food and a few glasses of wine. I love travelling worldwide, art, home decor, watching series on Netflix and going to PSG soccer games. I guess this is very odd for French as I know, but I've been playing hockey for the last 18 years at a quite decent level, but probably very low for Canada. Haha!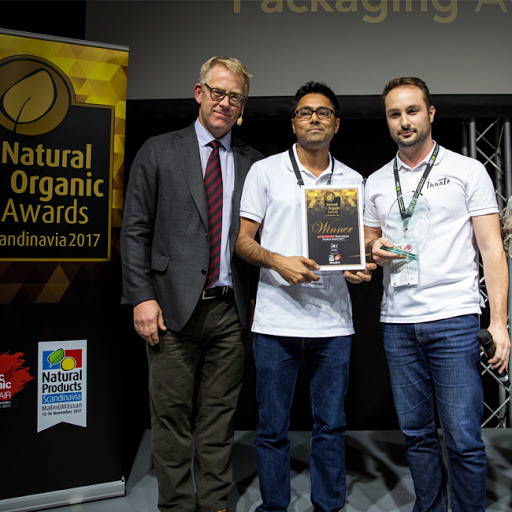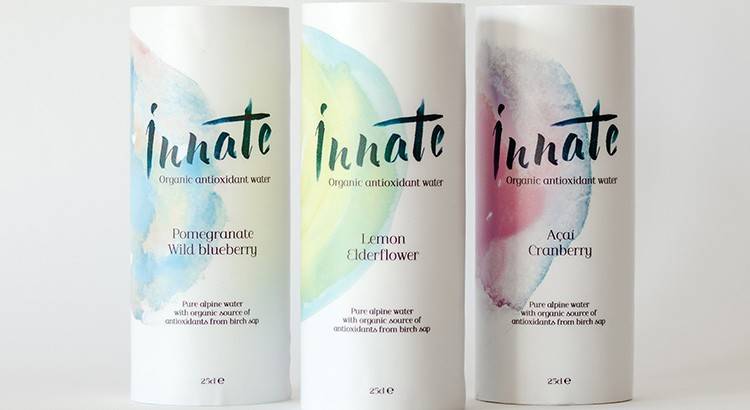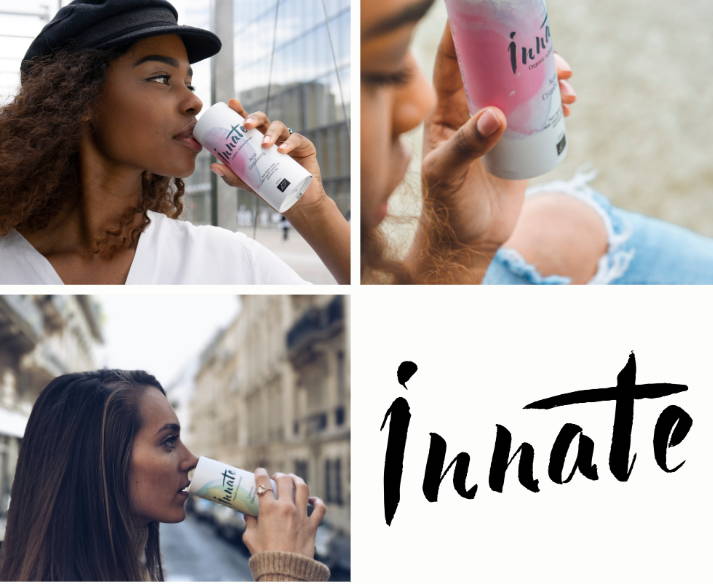 Innate - Featured Products
It's a lovely tasting European beverage made with spring water and infused with birch sap and a hint of fruit extract.
If you own or manage a health food store, you know it's hard work to maintain a successful business. From developing customer loyalty, to managing costs, to staying competitive with the big grocery store down the street, we get that you want your suppliers to work as hard as you do.
At LCG Foods Distribution, we carefully curate a lean wholesale catalog of only the hottest natural food products, with new product launches every few weeks. Whether your store values organic, non-GMO, vegan, gluten-free, or keto, we have the products your customers are looking for, before they know they're looking for them.
We offer straightforward, no-nonsense pricing, and ordering can be done easily online, by email, or over the phone with your account manager. All orders are processed on-demand from our distribution centres in Ontario and British Columbia, with Canada-wide service.

Get started today by browsing our selection of Innate, or take a look at our full product offering. Then, if you'd like to explore wholesale pricing for your business, simply complete the form below and an LCG Foods representative will get in touch with you within 2-4 hours during the work week.
Request Wholesale Pricing - Account Setup