Oh My Okra - Stories Worth Telling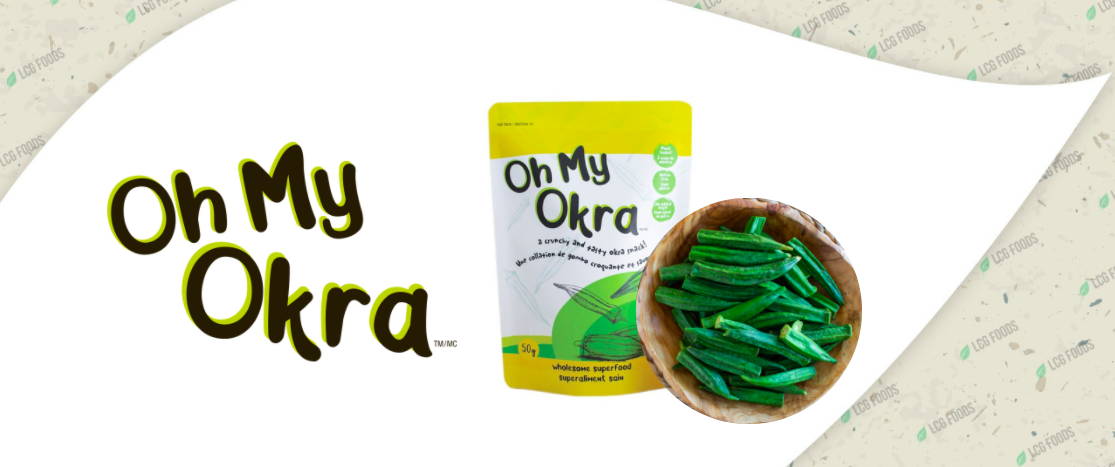 Revolutionizing the way we snack!
Bert's Foods' mission is to revolutionize the way consumers snack. Their first product: Oh My Okra, a crunchy superfood vegetable snack! It has only three simple ingredients, is full of nutrients, and is immensely satisfying.
Oh My Okra is prepared using an innovative cooking method to know as vacuum frying. This method prevents excessive oil absorption, does not produce carcinogenic compounds, and allows the okra to retain its original nutrients, shape and colour! A satisfying crunch and simple ingredients make Oh My Okra the perfect snack anytime, any place - especially for all those health enthusiasts!

Owners: Lori & David
Year the company was started: Oh My Okra launched on Canada Day, 2019.
Company HQ: We Canadian company based in Vaughan, ON.
What is the 'key ingredient' that makes your product line special?Okra! Oh My Okra is non-GMO, gluten-free, 100% plant-based, and contains no added sugar.
Interview with Lori & David, Owners of Oh My Okra
LCG Foods sat down with the Owners of Oh My Okra, Lori & David, and asked them some questions to better understand the brand's vision, core values, and other topics that we thought potential retail partners would want to know.
What motivated you to start your company and create the products that we see today?
What motivated us to start this company initially was the lack of passion we both felt from our previous careers. The opportunity presented itself after a trip to South Carolina, where we were first introduced to dried okra and thought the product would do well in Toronto. After returning home and conducting a thorough amount of research, we discovered that okra had a tremendous amount of health benefits. One of which was linked to lowering blood sugar levels in diabetics. It was at that point that we had decided to name the company after Lori's father, Umberto (Bert), who passed away in 2004 from a 30-year battle with type 2 diabetes. Our goal is to build a brand based on honesty and integrity that will ensure our consumers' faith and loyalty.

What are your company's core values?
Our core values are honesty, integrity and transparency. There are no hidden ingredients and no manipulative marketing techniques. We believe in providing consumers with quality products, and we stand proudly behind these core values.

If you could tell a retailer three things about what makes your brand different, what would they be?
a. The quality of our okra
b. The use of revolutionary technology
c. The under-rated health benefits

What are some of the challenges that you've overcome to bring your business to its current state?
Okra snacks can be found in other parts of the world. Unfortunately, the products currently on the market are coated with added sugar and lower-grade oils. It was important for us to introduce healthy snacks into the health food market that would be stripped of any added sugars or additives that our consumers could enjoy guilt-free. We worked diligently to build the way we wanted to, with only three ingredients; whole okra, Non-GMO expeller-pressed canola oil, and sea salt.

What do you enjoy doing outside of work?
Lori and David enjoy attending charitable events, helping out in the community, spending time with family and friends and finding hidden restaurant gems all over the city.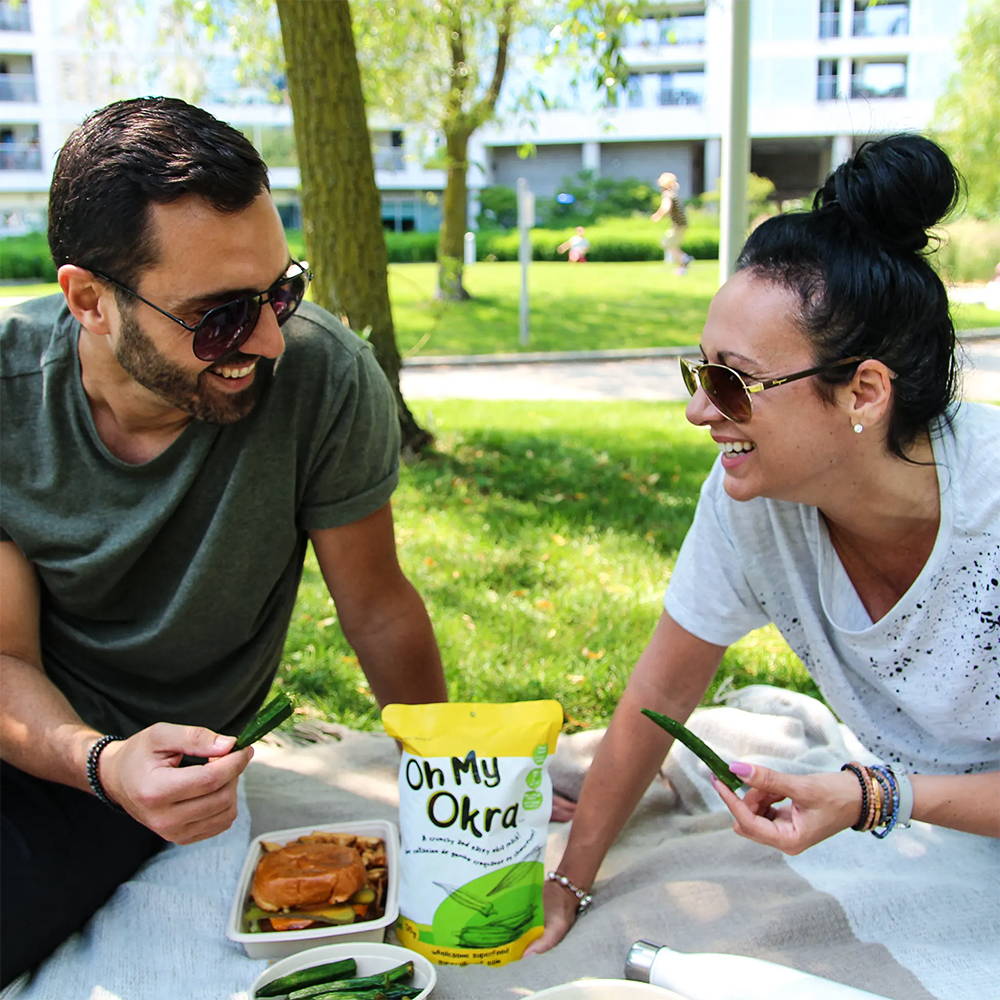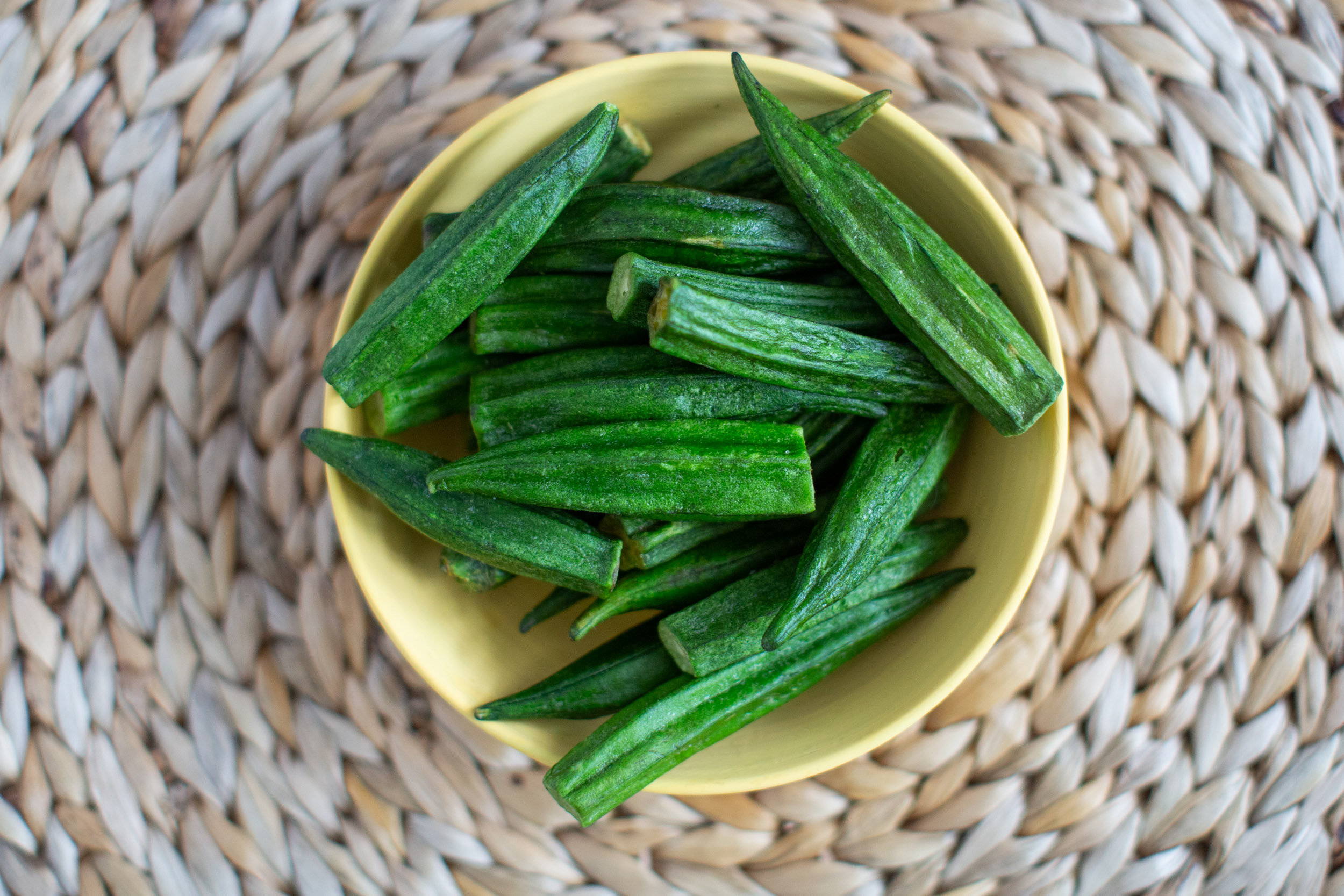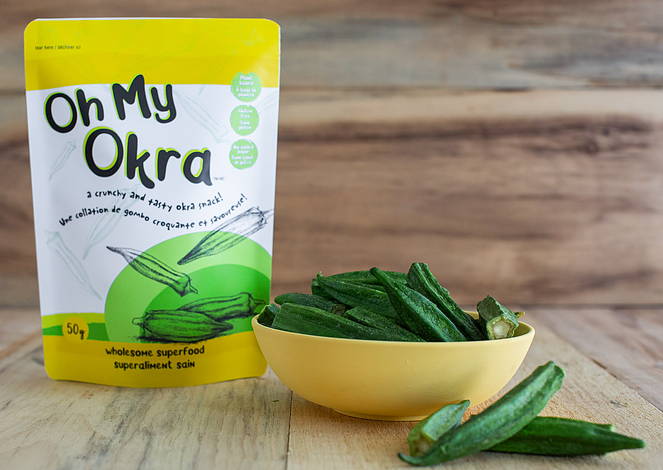 Oh My Okra - Featured Products
If you own or manage a health food store, you know it's hard work to maintain a successful business. From developing customer loyalty, to managing costs, to staying competitive with the big grocery store down the street, we get that you want your suppliers to work as hard as you do.
At LCG Foods Distribution, we carefully curate a lean wholesale catalog of only the hottest natural food products, with new product launches every few weeks. Whether your store values organic, non-GMO, vegan, gluten-free, or keto, we have the products your customers are looking for, before they know they're looking for them.
We offer straightforward, no-nonsense pricing, and ordering can be done easily online, by email, or over the phone with your account manager. All orders are processed on-demand from our distribution centres in Ontario and British Columbia, with Canada-wide service.

Get started today by browsing all the Oh my Okra snacks, or take a look at our full product offering. Then, if you'd like to explore wholesale pricing for your business, simply complete the form below and an LCG Foods representative will get in touch with you within 2-4 hours during the work week.
Request Wholesale Pricing - Account Setup