Chase Cocktail Mixers - Stories Worth Telling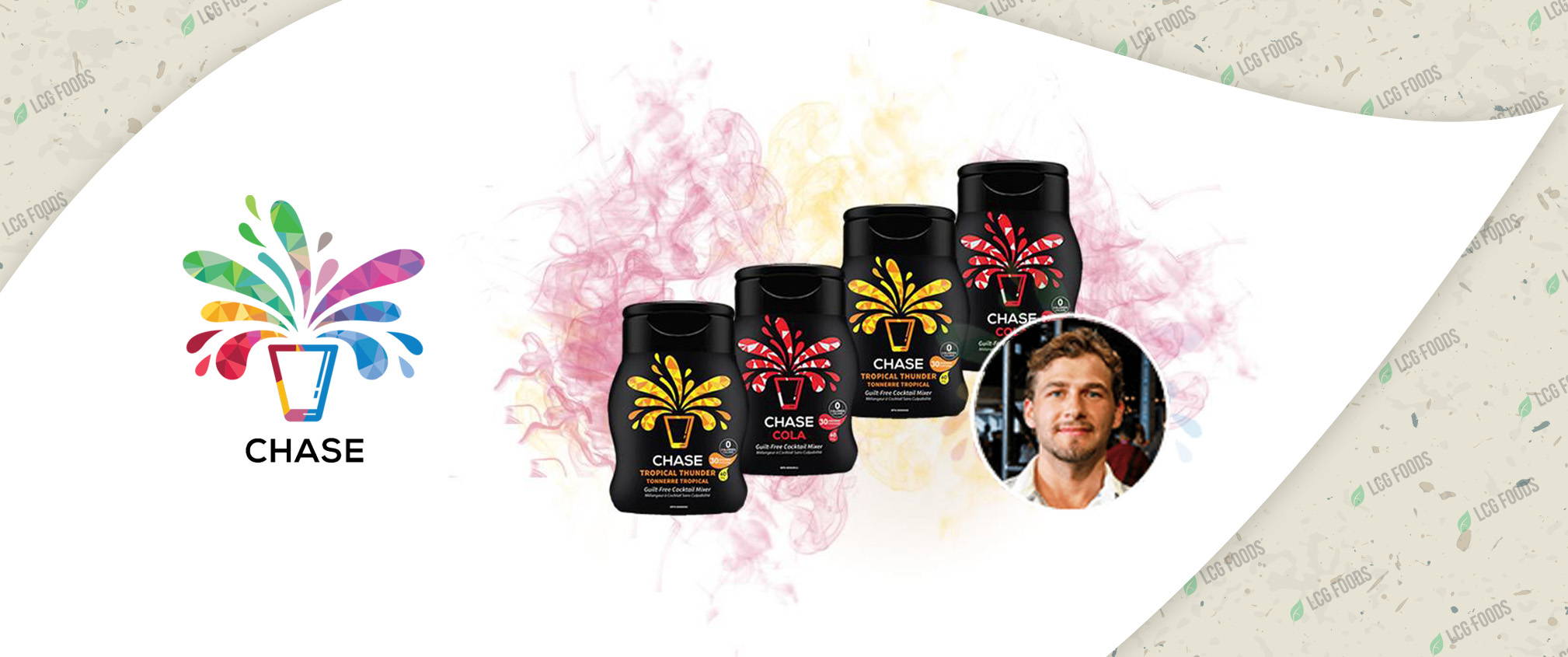 No Sugar. No Calories. No Compromise. Just Chase.
All too often, health-conscious people are faced with the need to choose between drinks that taste great and drinks that fit their diets. Chase has made it their mission to change that! By making a great-tasting drink mixer with no sugar and no calories, people following special diets such as the low carb or keto diet are able to enjoy delicious cocktails without any guilt or worry about setting their diets off-track.


Learn more about this great brand and why offering your customers Chase products will boost your bottom line.
Your name: Chris Harper
Year the company was started: 2018
Company brand tagline: No Sugar. No Calories. No Compromise. Just Chase.
Where are the products made: Toronto, Ontario, Canada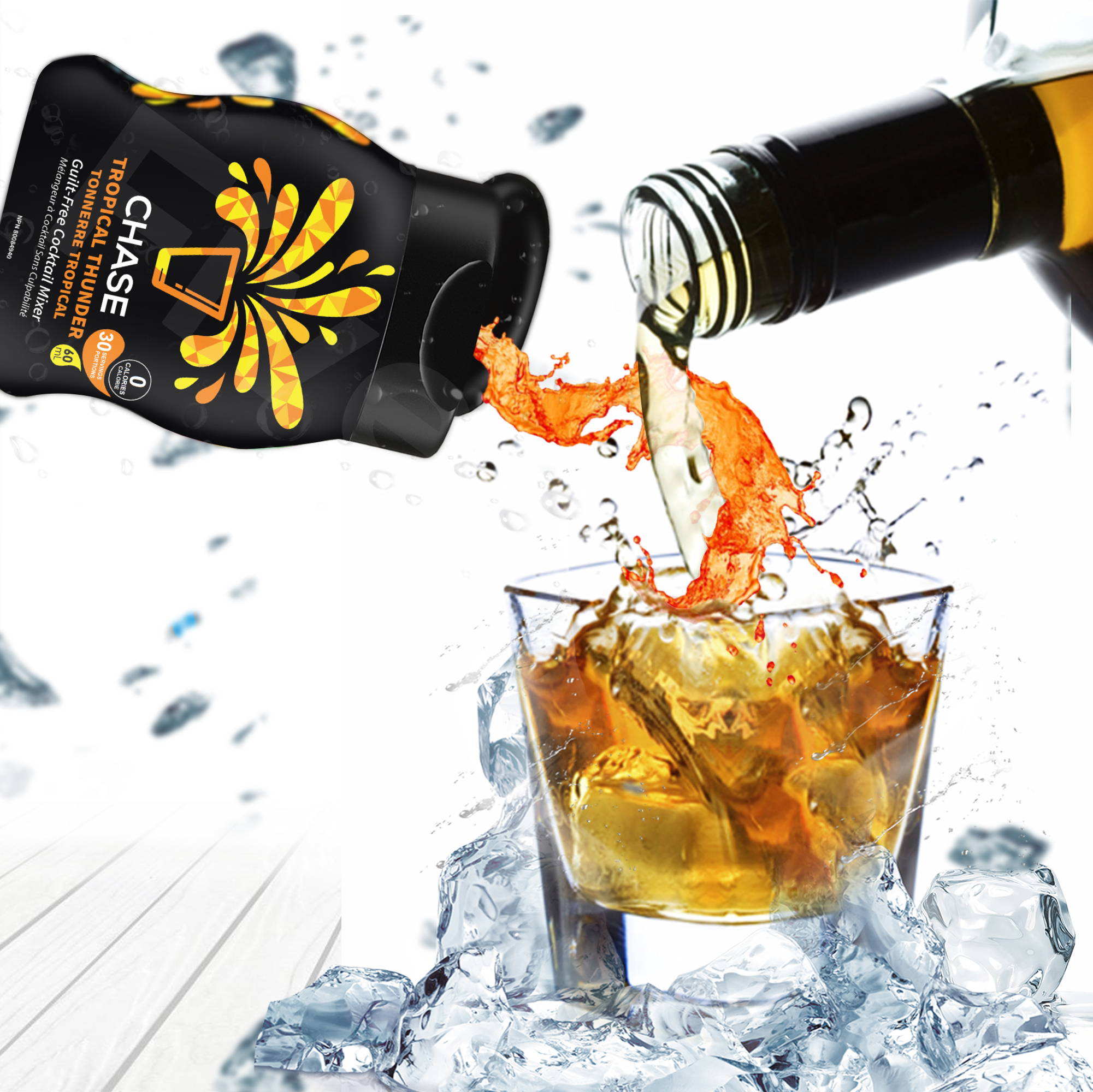 Interview with Chris Harper, President of Chase
LCG Foods sat down with Chase's President, Chris Harper, and asked him some questions to better understand the brand's vision, core values, and other topics that we thought potential retail partners would want to know.
What motivated you to start your company and create the products that we see today?
You're lying to yourself if you think Vodka Sodas taste good! This is exactly why I made Chase. Chase is a delicious zero-calorie cocktail mixer that tastes so good it should be bad for you, but isn't!
What are your company's core values?
Chase your dreams no matter how crazy people think you are!

If you could tell a retailer three things about what makes your brand different, what would they be?
a. All natural ingredients
b. Compact bottle design
c. 9 B-Vitamins to combat hangovers

What are some of the challenges that you've overcome to bring your business to its current state?
Using all natural ingredients initially drove our costs up, but we refused to compromise on the quality of our products. Luckily we were able to achieve scale & reduce costs and reflect that on consumers & retailers! Of course, there were other hardships that I'm sure many entrepreneurs experience, such as ramen noodles, canned tuna, overdue bills, etc! Another challenge is the premium pricing often associated with natural ingredients, & manufacturers not adhering to the required terms.
What do you enjoy doing outside of work?
Being better than the man I was yesterday. I achieve this by my undying desire to constantly become mentally & physically superior to my former self.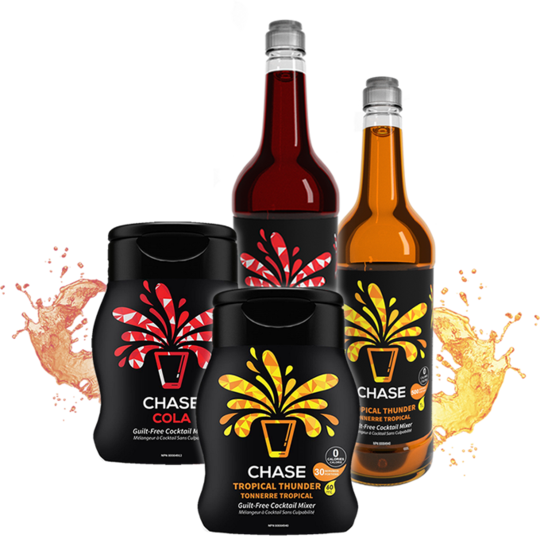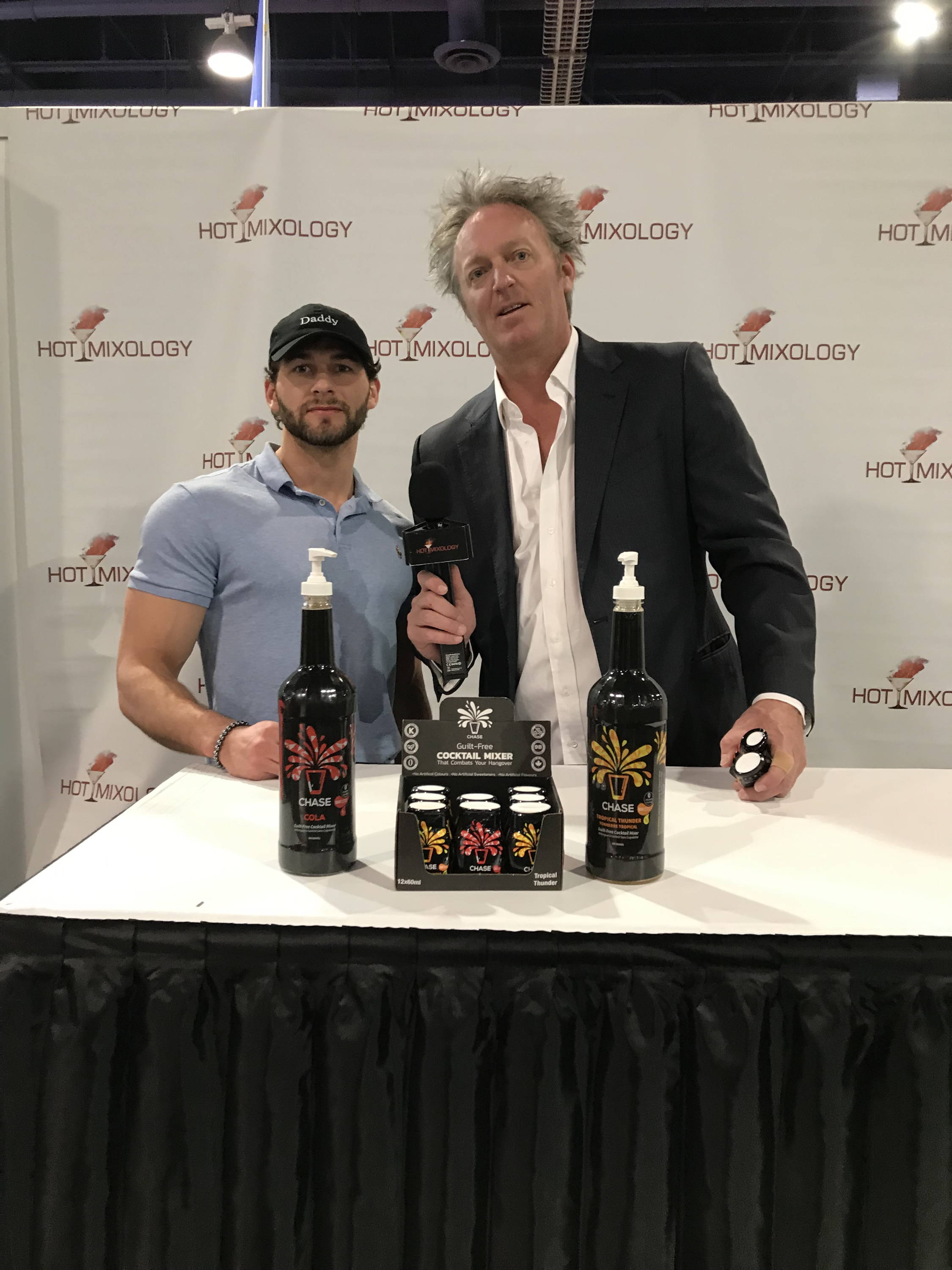 Chase - Featured Products
Life is Complex. Mixing Drinks Shouldn't Be!

Living a healthy lifestyle no longer requires compromise. Protein-filled snacks and zero-sugar options are becoming more delicious and accessible, and Chase cocktail mixers can be added to the growing list of health-conscious products you can offer your customers.

Register with LCG Foods today and stock your shelves with this new cocktail mixer that'll allow your customers to drink smarter while still staying on track of their health and wellness goals.
If you own or manage a health food store, you know it's hard work to maintain a successful business. From developing customer loyalty, to managing costs, to staying competitive with the big grocery store down the street, we get that you want your suppliers to work as hard as you do.
At LCG Foods Distribution, we carefully curate a lean wholesale catalog of only the hottest natural food products, with new product launches every few weeks. Whether your store values organic, non-GMO, vegan, gluten-free, or keto, we have the products your customers are looking for, before they know they're looking for them.
We offer straightforward, no-nonsense pricing, and ordering can be done easily online, by email, or over the phone with your account manager. All orders are processed on-demand from our distribution centres in Ontario and British Columbia, with Canada-wide service.

Get started today by browsing all the chase cocktail mixer , or take a look at our full product offering, then, if you'd like to explore wholesale pricing for your business, simply complete the form below and an LCG Foods representative will get in touch with you within 2-4 hours during the work week.
Request Wholesale Pricing - Account Setup