SUKU Vitamins - Stories Worth Telling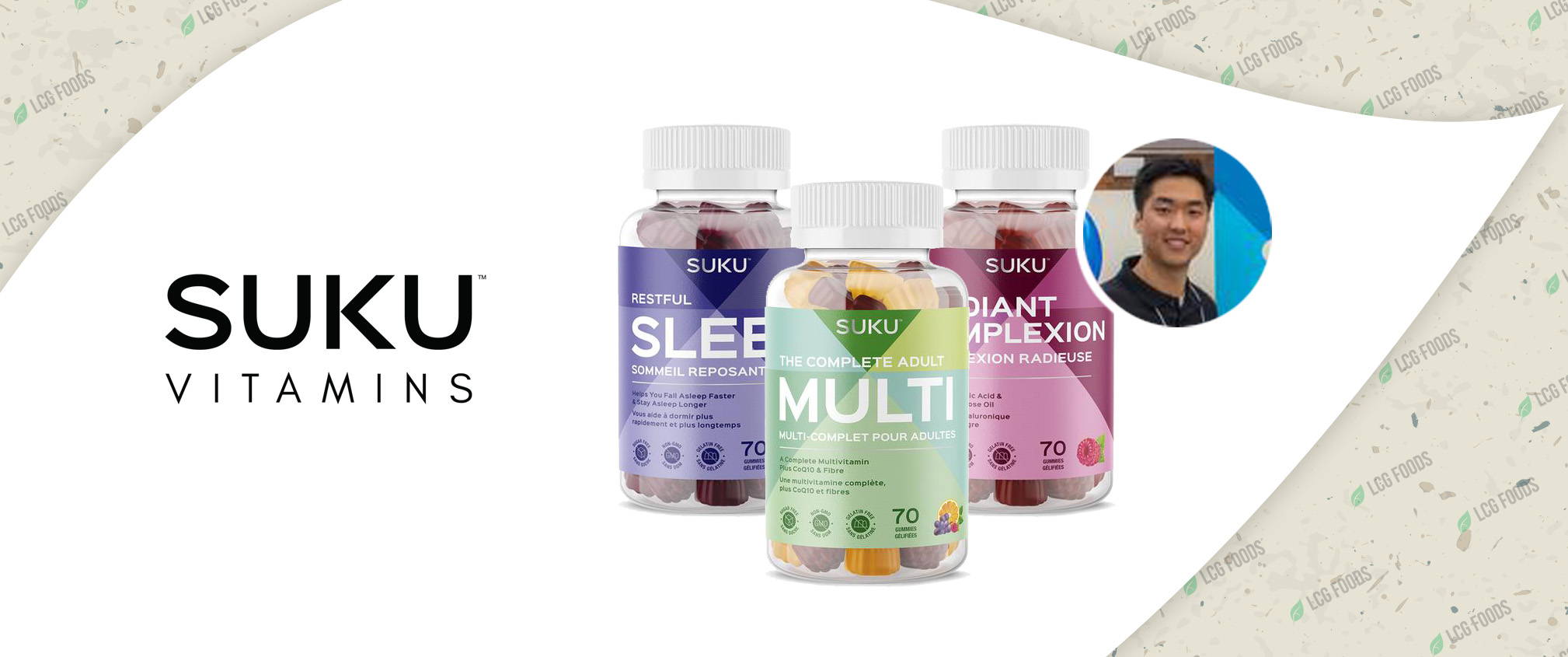 Vitamins redesigned - Make the #SUKUswitch today.
Did you know that 40% of adult Canadians have trouble swallowing pills?
While it seems like there are countless vitamin supplements to choose from, most of them are just the same old pills in the same old formulations. SUKU is breaking away from dated vitamin pills and formulas and makes top-quality gummy vitamins that are free of sugar and easy to take. SUKU offers complete multi-vitamins as well as special formulas designed to enhance the health of skin, the quality of sleep, and the radiance of complexions. SUKU is vitamins, redesigned!
Your names: Ju Young Yoo, Elton Tang
Year the company was started: 2019
Company brand tagline:
Vitamins redesigned - Make the #SUKUswitch today.
Headquarters: Toronto, Canada
What makes your product line special?

Great-tasting, sugar-free gummy vitamins!

We're a new kind of health and wellness company, bridging the gap between beauty and wellness by providing you with ultra-specific solutions designed to suit your lifestyle. We design effective natural health products that you'll never forget to take.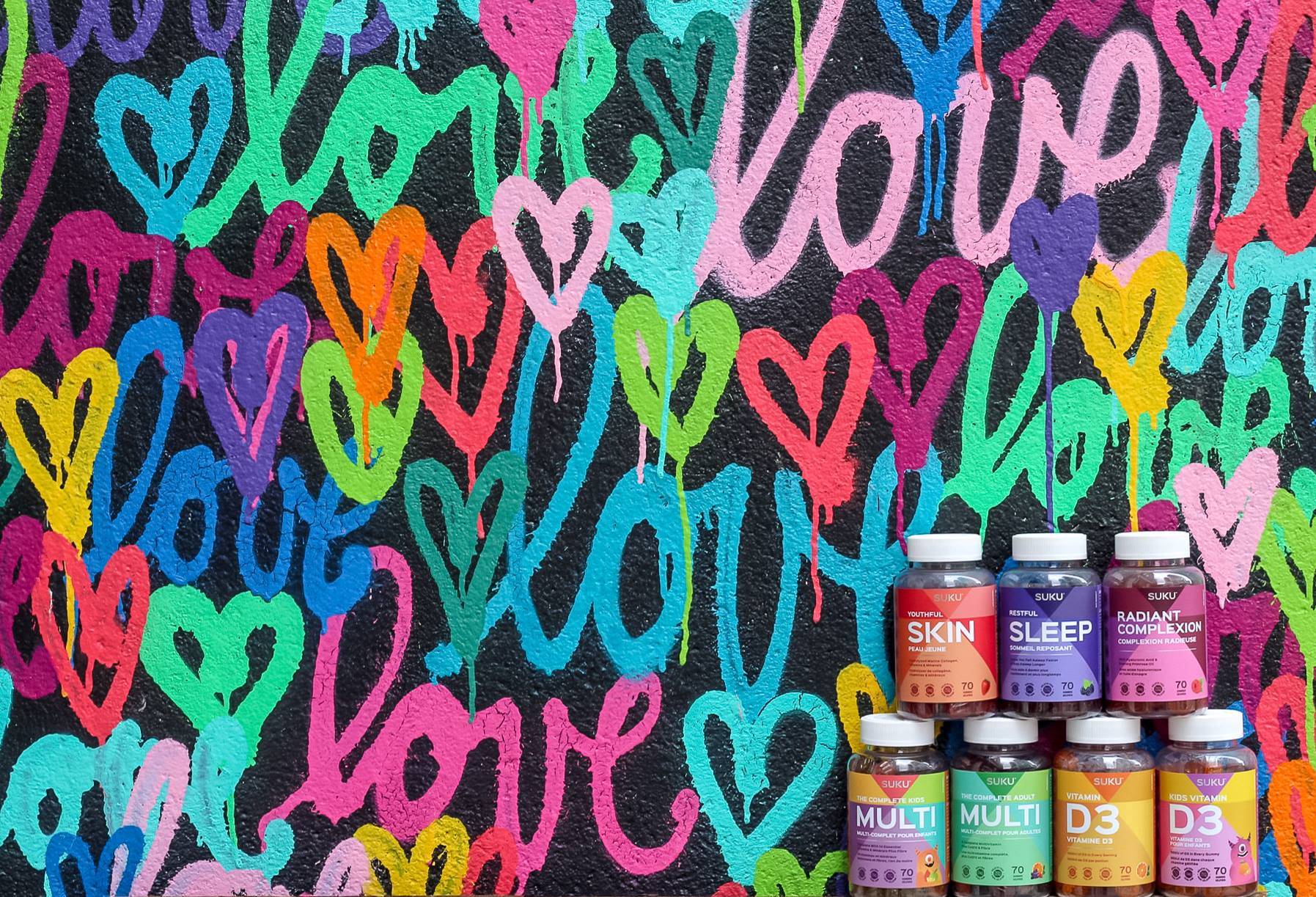 Interview with Ju Young Yoo, President of SUKU
LCG Foods sat down with Suku's President, Ju Young Yoo, and asked him some questions to better understand the brand's vision, core values, and other topics that we thought potential retail partners would want to know.
What motivated you to start your company and create the products that we see today?
During my student years in naturopathic medicine, many patients, extending to colleagues, friends, and evenly family members, always had difficultly staying compliant with their supplements. Often, they had fallen off their supplement regimen because they had a hard time swallowing pills, hated the taste of vitamins or supplements, or just simply experienced 'pill-fatigue' from taking too many pills in a day.
As a solution, we wanted to provide a superior product that everyone enjoys taking so they can feel their very best. Thus, we started SUKU Vitamins, delicious sugar-free plant-based gummy vitamins that are packed with high quality ingredients and unique formulations fully equipped to suit everyone's beauty and wellness goals.
What are your company's core values?
a. Quality
b. Integrity & Transparency
c. Innovation
d. Passion & Fun

If you could tell a retailer three things about what makes your brand different, what would they be?
a. Sugar-free
b. Plant-based (no gelatin)
c. Non-GMO, free of artificial coloring and flavours

What do you enjoy doing outside of work?
a. Outside of work, I really like to stay active and enjoy nature by going on hikes, playing sports outside, and adventuring around the city! I recently discovered that cooking is one of my biggest passions! I love to create dishes from different cultures.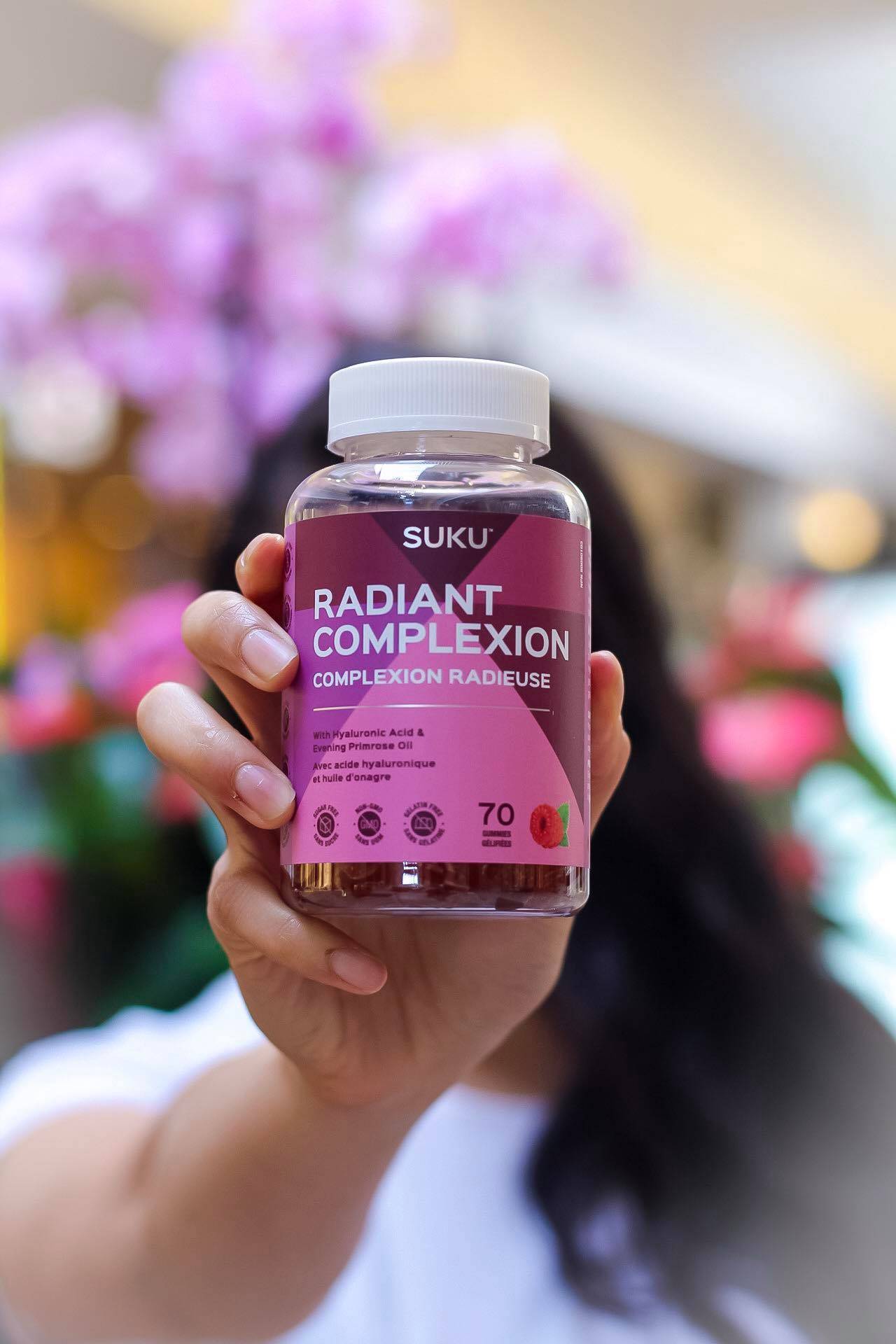 SUKU Vitamins - Super High Quality Gummy Vitamin Supplements
Designed with You in Mind
Made in Canada at a Health Canada approved, GMP-Compliant facility, utilizing only the best ingredients, sourced from verified and reputable suppliers. SUKU's mission is to continuing bridging the gap between beauty and wellness by offering an innovative line of supplements that help all women and men worldwide look and feel their best.
Add a unique brand to your store today, your customers are sure to love it!
If you own or manage a health food store, you know it's hard work to maintain a successful business. From developing customer loyalty, to managing costs, to staying competitive with the big grocery store down the street, we get that you want your suppliers to work as hard as you do.
At LCG Foods Distribution, we carefully curate a lean wholesale catalog of only the hottest natural food products, with new product launches every few weeks. Whether your store values organic, non-GMO, vegan, gluten-free, or keto, we have the products your customers are looking for, before they know they're looking for them.
We offer straightforward, no-nonsense pricing, and ordering can be done easily online, by email, or over the phone with your account manager. All orders are processed on-demand from our distribution centres in Ontario and British Columbia, with Canada-wide service.

Get started today by browsing all the SUKU vitamins, or take a look at our full product offering, then, if you'd like to explore wholesale pricing for your business, simply complete the form below and an LCG Foods representative will get in touch with you within 2-4 hours during the work week.
Request Wholesale Pricing - Account Setup