Home

/

Hot Mamas Pepper Jellies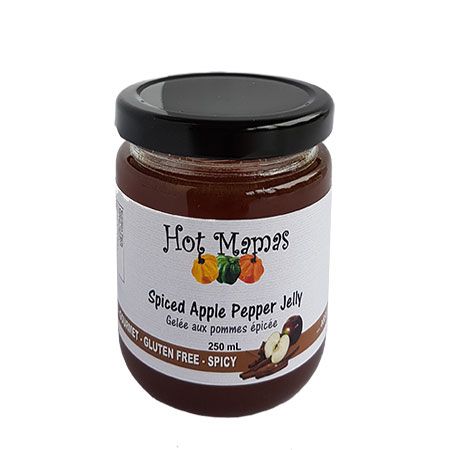 Hot Mamas Pepper Jellies
Winter shipping notice: This item is at risk of freezing and becoming damaged at freezing temperatures. Thermal protection will automatically be added at no charge for all orders that meet the minimum for free shipping. If your order does NOT meet minimum, a $5 surcharge will be added to your shipping charge. This fee covers your entire order for cold-sensitive items.
Why we love Hot Mamas Zero Sodium Jelly
Our red pepper jelly is perfect for cheese and crackers, hors d'oeuvres, basting sauces for meats, fish and poultry. Great as dipping sauce on egg rolls, spring rolls, samosas and much much more! Taste the difference our home-grown scotch bonnet peppers make in this delicious jelly!
What makes Hot Mamas Zero Sodium Jelly different
Hot Mamas Zero Sodium Jellies feature simple ingredients and powerful taste. We bet you love these Canadian Jellies on anything you put them on!
This wholesale gluten-free food product is available in Red Pepper and Spiced Apple Pepper.
Hot Mamas Zero Sodium Jelly product description
All-Natural
No MSG
Spicy!
Gluten-free
Ingredients
Red Pepper: Sugar, vinegar, red peppers, scotch bonnet peppers, pectin.
Spiced Apple Pepper: Sugar, Apple Juice, Pectin, Vinegar, Scotch Bonnet peppers, pectin, cinnamon, nutmeg, mace.
**This item is now available in a case of 12.