Home

/

Krisda Bulk Format Sweeteners & Semi-Sweet Chocolatey Chips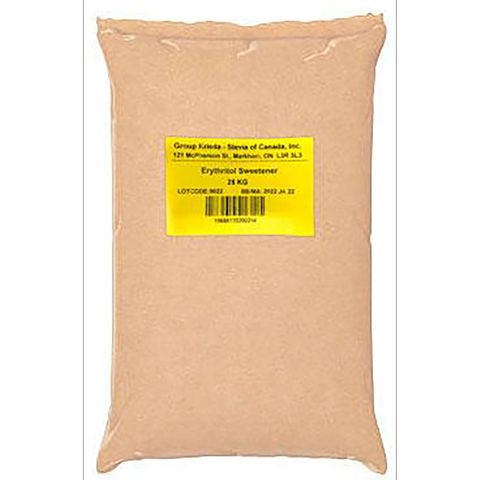 Krisda Bulk Format Sweeteners & Semi-Sweet Chocolatey Chips
Krisda Sugar-Free Baking Ingredients
This is the bulk, foodservice size of Krisda products, available in a variety of formats for bakeries and restaurants.
Included in this assortment are a variety of low- and zero-calorie sweeteners, all derived from natural, plant-based ingredients, and a bulk size of zero-sugar, naturally-sweetened chocolate chips.
Stevia (10kg): A 1:1 sugar replacement with all natural ingredients and no calories. It's a special blend that does not leave a bitter aftertaste commonly associated with low-grade stevia. Excellent for cooking and baking and adding to beverages. Keto-friendly.
Monk Fruit (10kg): A 1:1 sugar replacement with all natural ingredients and no calories. It has a light, pleasant fruity taste and like the stevia product, it leaves no bitter or unpleasant aftertaste. Keto-friendly.
Xylitol (25kg): Xylitol is particularly notable for its association with good dental health. It has a much lower caloric content and glycemic impact than sugar. It's versatile and can be used in a variety of your baking and cooking needs. Keto-friendly.
Summer shipping notice: Chocolate Chips This item is at risk of melting in transit in hot temperatures. Thermal protection will automatically be added at no charge for all orders that meet the minimum for free shipping. If your order does NOT meet minimum, please order the $5 flat rate thermal protection. This fee covers your entire order for heat-sensitive items.
Chocolate Chips (5kg): A smooth-tasting, high-quality chocolate chip with 0g of sugar! It's lightly sweetened with Krisda's stevia. Perfect for your reducing or eliminating sugar from your baked goods. Keto-friendly.
Organic Erythritol (25kg): Made from fermented, organic, non-GMO plants, this sweetener has effectively zero calories. It's slightly less sweet than sugar. Keto-friendly.
*Please note that our bulk items are exempted from any of our regular promotional programs.
Notice: Before ordering foodservice products, please read our Shipping and Returns Policy.