Home

/

Krisda Organic Erythritol Sweetener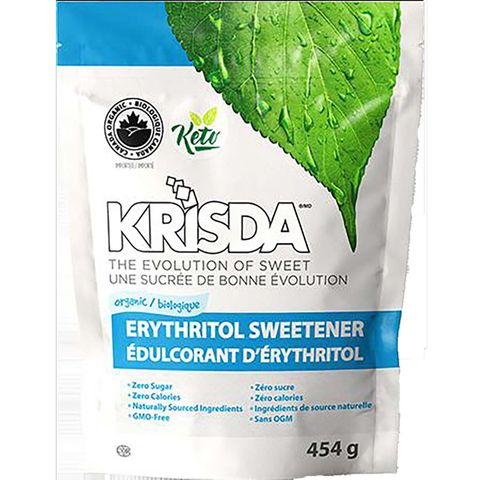 Krisda Organic Erythritol Sweetener
Why we love Krisda Organic Erythritol Sweetener
Krisda offers natural, zero-sugar sweeteners with 1-2 ingredients. These are versatile substitutes to sugar and other artificial sweeteners, and come in bright, vibrant packaging.
What makes Krisda Organic Erythritol Sweetener different
Krisda offers its sweeteners always at excellent prices, offering a full margin to the retailer, while giving your customers incredible value. Krisda products never compromise on quality, and are always Kosher, gluten-free, and non-GMO.
Krisda Organic Erythritol Sweetener product description
Non-GMO
Zero sugar
Gluten-free
Kosher
Keto-friendly
Organic Certified
Ingredients: Organic Erythritol.