Home

/

nud fud Organic Raw Banana Crisps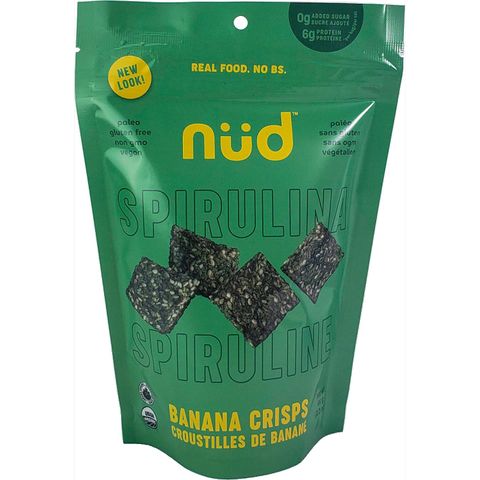 nud fud Organic Raw Banana Crisps
Why we love nud fud Organic Raw Banana Crisps
These raw banana crisps are nutrient-dense and suitable for almost any person, regardless of dietary restrictions!
What makes nud fud Organic Raw Banana Crisps different
nud fud snacks are handmade in Canada in small batches with simple, nourishing, real, organic ingredients. All of their crackers and crisps are raw, allowing them to maintain their full nutritional composition.
nud fud Organic Raw Banana Crisps product description
This wholesale natural raw cacao is different from cocoa, as it is unprocessed, nutrient dense, and pure. It's also high in antioxidants, fibre, and magnesium.
Organic certified
Gluten-free
Vegan
Non-GMO
Paleo
Raw
Ingredients
Cacao: Banana*, sesame seed*, coconut*, raw cacao*.
Goji Chia: Organic fresh banana, organic sesame seed, organic coconut, organic goji berries, organic chia seed.
Spirulina: Banana*, sesame seeds*, coconut*, spirulina*.
*Organic

Contains sesame and coconut