Home

/

OneEarth Functional Foods Baking and Cooking Ingredients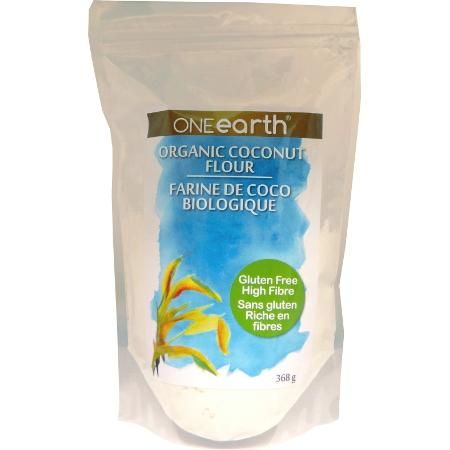 OneEarth Functional Foods Baking and Cooking Ingredients
Why we love this product
Coconut sugar is a great replacement to regular sugar. Unlike regular sugar, it contains nutrients and has a lower glycemic index meaning it has a less of an effect on blood sugar.
Organic Coconut Flour is a versatile and delicious choice: Naturally gluten-free, low-carb, and a good source of dietary fibre and protein. It has a mildly sweet coconut taste.
USDA Certified Organic Chia seeds are tiny, nutritional powerhouses. They contain fibre, protein, calcium and magnesium.
What makes it different
Sourced from plantations in Southeast Asia, OneEarth Organic Coconut Sugar is known for its creamy, caramel sweetness and superior taste. Coconut sugar comes from the nectar of the coconut tree (cocos nucifera), yielding a clean, pure product.
Organic and gluten-free, OneEarth coconut flour is a great substitute for those unable to use traditional flour or wanting to try something different.
An easy addition to your diet. How to add this amazing food into your diet?Sprinkle on yogurt, smoothies, oat bran hot cereal or salads. You can also add them to your favourite baking recipes.
Product Description
Enjoy this versatile sugar in your favourite drinks and recipes: substitutes 1:1 for white or brown sugar.
Contains potassium, magnesium, zinc and iron, and vitamin B
Coconut flour can be used in your favourite recipes. Replace 1/5 to 1/4 of the flour in a recipe, keeping liquid ingredients the same as the original recipe to enjoy a delicious twist on a family favourite. Try coconut flour in cakes, muffins, cookies, biscuits, and bread. Add a teaspoon to shakes or smoothies or thicken soups and sauces with OneEarth organic coconut flour.
Ingredients
Organic Coconut Sugar: Organic coconut palm sugar.
Organic Coconut Flour: Organic coconut flour.
Organic chia seeds: Organic chia seeds

Allergen Information: packaged in a facility that also processes peanuts, tree nuts, dairy, soy and whey products.