Home

/

Snow Farms Organic Flax Oils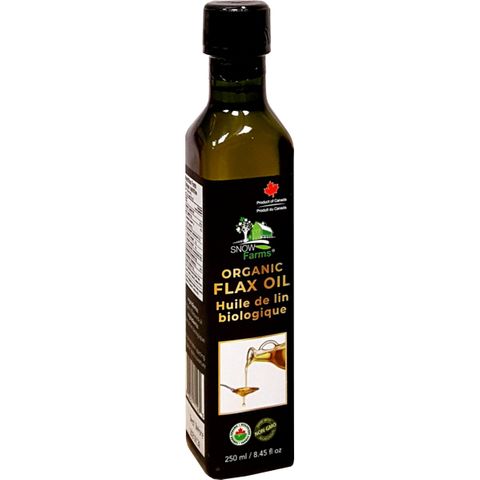 Snow Farms Organic Flax Oils
Why we love Snow Farms Organic Flax Seed Oil
Flax oil is an excellent way to reach your required daily intake of Omega-3. Its clean and unrefined nature is appealing to customers as a way to increase Omega 3 intake with only a single ingredient, Organic Flaxseed Oil.
What makes Snow Farms Organic Flax Seed Oil different
Flax oil goes rancid easily if it's not consumed quickly. Snow Farms Organic Flax Seed Oil is available in small quantities - ideal to keep it fresh for those consuming it in smaller amounts.
Snow Farms Organic Flax Seed Oil product description
This wholesale natural food product uses premium Canadian-grown flax seeds, processed to the highest standards in a BRC Certified facility in Canada.
Certified Organic
Cold pressed and unrefined
Certified Kosher and Halal
Canadian-grown and processed
Gluten-free
Non-GMO
Source of Omega-3
Ingredient: Organic flaxseed oil.