Home

/

Sugarlike Zero Calorie Natural Sweeteners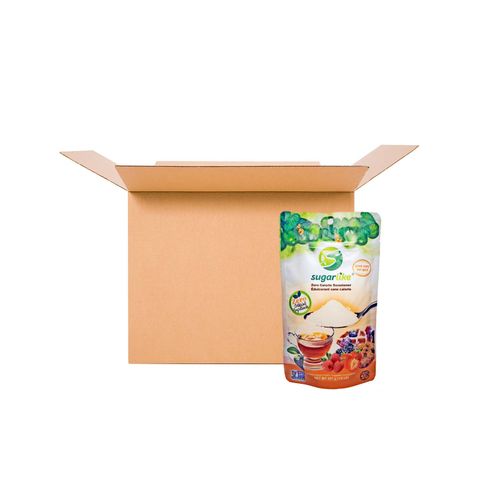 Sugarlike Zero Calorie Natural Sweeteners
Why we love SugarLike Sweeteners
This wholesale low calorie food product tastes like Sugar. Looks like Sugar. Use it like Sugar.
What makes SugarLike Sweeteners different
SugarLike has a patented encapsulation process to enclose each individual particle of monk fruit extract with a coating of erythritol. This ensures perfectly even sweetness each time, evenly sized crystals, and never any dusting or powdering that you get in many other natural sweeteners.
SugarLike Sweeteners product description
Siraitia grosvenorii is a vine best known for its fruit, commonly called luo han guo, Buddha fruit, or monk fruit. It's been used in China for centuries for its sweetness (nearly 300 times sweeter than sugar) and natural healing properties. SugarLike's sweetener with monk fruit is encapsulated with erythritol, giving it even sweetness throughout the bag. It measures one-to-one with sugar.
SugarLike Erythritol contains only erythritol – no monk fruit. This product is about 60-70% the sweetness of sugar.
Zero calories
Zero carbohydrates
Zero sugar
Non-GMO Project Verified
COR Kosher
Ingredients
Erythritol: Erythritol
Monk Fruit Pouches: Erythritol, Monk Fruit (Luo Han Guo) Extract.
Monk Fruit Packets: Erythritol, Monk Fruit (Luo Han Guo) Extract.