Home

/

Equal Exchange Organic Herbal Teas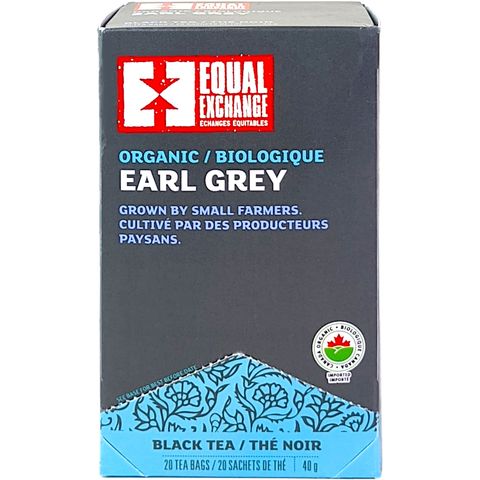 Equal Exchange Organic Herbal Teas
Why We Love Equal Exchange Organic Herbal Teas:
These organically grown herbal teas are sourced from some of the world's most renowned regions for tea farming, including the Potong Tea Garden in India and the Cederberg Mountains in South Africa. Grown and harvested with care, these tea leaves cannot be compared to standard varieties. With greater healing benefits due to environmentally responsible farming practices and minimal processing - plus truly unique flavour profiles, each sip promises pure enjoyment!
What Makes Equal Exchange Organic Herbal Teas Different:
With very few small-scale tea farmer organizations around the world, and even fewer that are democratically organized, purchasing Equal Exchange Organic teas is a great way for Canadians to lead meaningful change in the lives of tea farmers in Darjeeling, Kerala, Sri Lanka, and Cederberg. Your customers will not only enjoy the taste and quality of these teas, but they can also feel good about advancing the standards of global Fair Trade.
Equal Exchange Organic Herbal Teas Description:
Organic herbal tea sachets (20ct per box).
Certified Organic (Canada Organic)
Fairly-Traded
Kosher
100% Compostable
Chlorine-Free and Epichlorohydrin-Free
Dual Chambered Tea Bags made from Organic Cotton and Natural Abaca Paper
Ingredients:
Earl Grey Tea: Organic black tea leaves (Sri Lanka), Organic bergamot oil, Natural flavours.
Green Tea: Organic green tea leaves (India).
Rooibos Tea: Organic rooibos (South Africa).