Home

/

Anthony's Goods Confectioner's Erythritol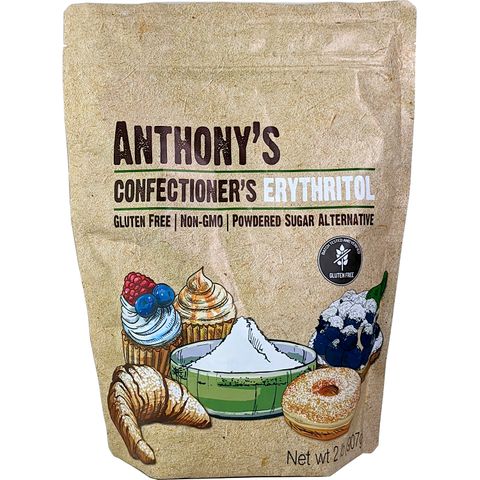 Anthony's Goods Confectioner's Erythritol
Why we love Anthony's Goods Confectioner's Erythritol
This is an all-natural low carb, sugar-free substitute for traditional confectioner's or icing sugar that can be used in baking and decorating.
What makes Anthony's Goods Confectioner's Erythritol different
Anthony's Goods sources premium natural ingredients from top quality suppliers. Anthony's Confectioner's Erythritol is made from premium, non-GMO extra-fine powdered erythritol sweetener with zero preservatives and great value in a 2-pound, resealable bag.
Anthony's Goods Blanched Confectioner's Erythritol product description
This Confectioner's Erythritol is made from 100% powdered non-GMO Erythritol. It is 70% as sweet as traditional confectioner's sugar and can be used in any recipe that normally calls for icing sugar or powdered sugar. With virtually zero calories and no glycemic impact, this is a great option for customers looking for healthier ways to enjoy baked goods and desserts.
Batch tested and verified Gluten-Free
Non-GMO
Vegan
Paleo
Keto-friendly
Please see below for ingredients.