What is C8 MCT Oil? Discover this brain-powering superfood!
What is C8 MCT Oil?
Medium-chain triglyceries (MCTs) are one type of fat found in coconuts, typically making up around 15% of the overall fat content. There are also different types of MCTs, and C8 has been associated with the most health benefits! C8 MCT Oil is a great choice if you are considering adding MCT Oil to your diet, thanks to its high purity of beneficial fatty acids.
C8 MCT Oil consists of 100% octanoic acid, a fatty acid with 8 Carbon atoms, that's also known as caprylic acid, or C8. This type of oil converts quickly into brain-boosting, fat-burning ketone energy! Many health enthusiasts consume C8 daily to help with cravings and improve cognitive performance.
C8 also has anti-bacterial properties and is often used as a functional supplement to tame gut issues, skin conditions, and improve overall immunity. Like all supplements, be sure to do your own research and consult with a physician if you are not sure how to incorporate C8 MCT Oil into your daily routine based on your indiviudal health scenario.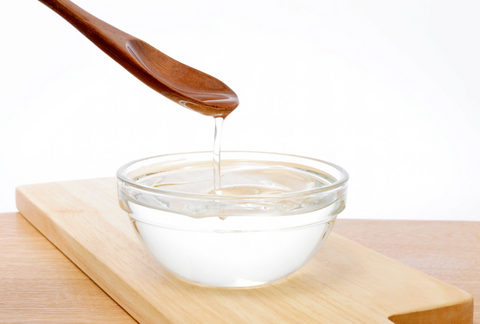 How to Use C8 MCT Oil
Level up your coffee or smoothie game with Wild Tusker Organic 100% Pure C8 MCT Oil! It's designed to give you a boost of energy from healthy fats extracted from Organic, non-GMO, sustainably-grown coconuts. Add 1-2 tablespoons to a blender, then add your fresh or cold-brewed coffee or smoothie ingredients and blend! Some other superfood ingredients you could add to your smoothies include freeze dried berry powder or fresh berries, yogurt, avocado, leafy greens, unsweetened plant milk, hemp seeds, chia seeds, and a dash of liquid stevia for great flavour!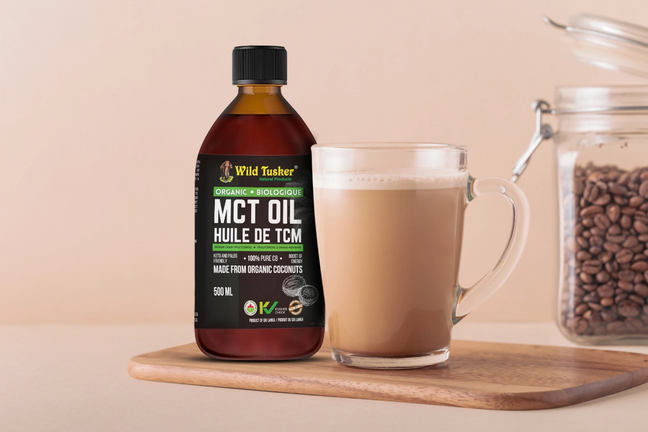 Wild Tusker is a Canadian importer of all organic and natural plant-based foods based in British Columbia. They focus on bringing in the highest quality ingredients sourced from ethical suppliers located in Sri Lanka, Europe, and other Asian countries. That is why you can rest assured that this C8 MCT Oil is made from 100% non-GMO, organic coconuts!
Browse more organic healthy cooking and baking ingredients from Wild Tusker here!