Pasta Just Got Healthier...with Hearts of Palm!
Palmini is a low carb pasta substitute made from a natural plant known as Hearts of Palm. When this nutritious plant is cut and cooked properly, you'll hardly notice the difference between this and real pasta. Not only does it look like pasta, it also tastes like pasta!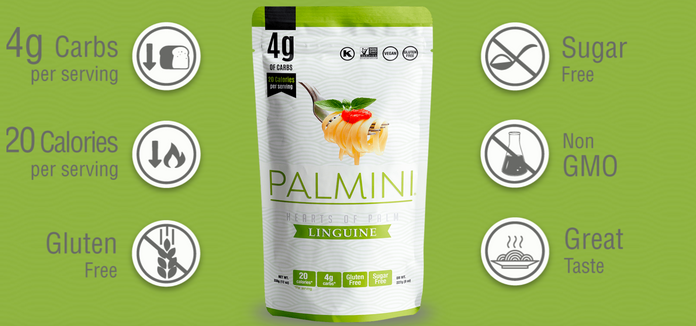 Palmini expertly sources and prepares Hearts of Palm in a way that can be enjoyed by anyone, regardless of diet, age, or health conditions. It's simply a healthier swap for regular high carb pasta with added nutritional benefits, such as more fibre, vitamins and minerals.
Plus, there's no cooking required (although recommended for better flavour), making Palmini a super convenient and versatile option for everyday cooking. Check out the full line of Palmini products, including rice and mashed potato substitutes, too!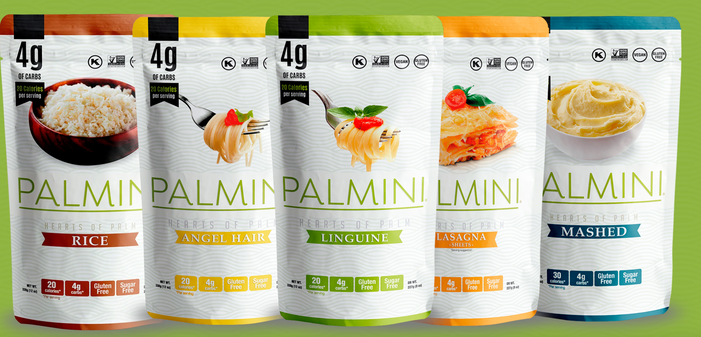 How Does Palmini Taste?
The first thing to know is that Palmini is a low carb pasta alternative. Palmini is made of 100% Hearts of Palm, a fibrous vegetable extracted from the core of palm trees. So, if you eat Palmini straight out of the bag, it will taste like Hearts of Palm, which don't have much flavour on their own.
However, when rinsed and prepared with your favourite pasta sauces, meat, and/or vegetables, Palmini very closely resembles your favorite pasta dishes! So much so, that some people feel like they're eating the real thing. With much fewer carbs and calories, plus more nutritional value than traditional wheat pasta, it's a win–win...win!
Here's a secret tip...
Rinse your Palmini and let the noodles soak in your choice of milk for about 15-30 minutes. Strain, rinse again, and combine with your favourite sauce. This makes Palmini taste just like your favourite pasta!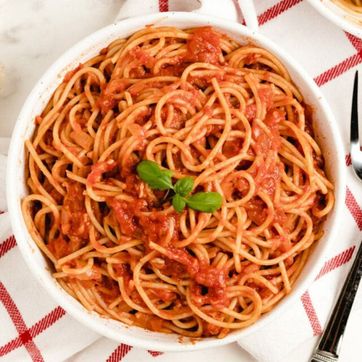 Check out our whoelsale catalog to order Palmini for your retail store today.