Create One-of-a-Kind Drinks with NEW Monin Flavours!
Monin - A passion for flavour, from the very beginning.
Monin Gourmet Flavourings was founded in Bourges, France, in 1912, and remains a 3rd generation family-owned and operated business today. What started as a small business now has a global reputation for quality, bringing innovation and incredible flavours to kitchens, coffeehouses, restaurants and bars around the world. Monin now offers more than 200 flavourings to choose from.

Monin lets you create your own customized flavours for coffees, cocktails, frappes, shakes, smoothies, flavoured waters, lemonades, hot cocoas, punches, sangrias, mocktails, sodas, teas, and so much more...!
Monin Concentrated Flavours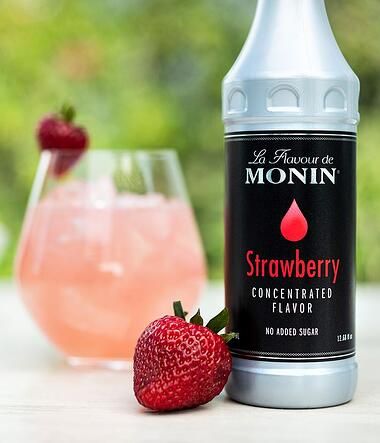 Natural & Authentic Flavour
Monin Concentrated Flavours are made with only the highest-quality, natural ingredients and are available in a variety of options, from spicy or savory to fruity or herbal, for a completely customizable flavour experience. ​Use them in beverages, baking, or cooking to add custmized flavours to your recipes.​
With just 10-15 calories per pump and zero added sugars, use a single flavour or quickly combine a few of your favourites to create a multidimensional blend. If you prefer your food and drinks sweetened, simply pair with a natural sweetener of your choice, offering ultimate control and versatility!
Monin Natural Zero Calorie Flavourings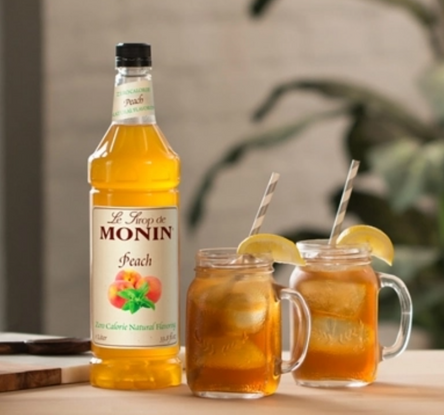 Sweetened Naturally & Sugar-Free
Monin Zero Calorie Natural Flavourings are the perfect solution for adding natural flavour and sweetness to a variety of applications, without adding sugar or calories. They are sweetend with Erythritol, a zero calorie, zero carb, low glycemic natural sweetener sourced naturally from plants.
Indulge in naturally delicious, sugar-free specialty coffee drinks, teas, lemonades, cocktails, milkshakes, culinary sauces, and more! Any of your favourite recipes can be customzied, completely guilt-free with Monin Zero Calorie Natural Flavourings!
Order wholesale Monin products today for your retail store, coffee shop, or food service business!