April Sale - Up to 35% Off!
April Promos! Up to 35% Off
This is no April Fool's joke! Shop top selling brands up to 35% off this month! Valid from April 1st-30th, 2022.
Note: Promotion does not apply to bulk and foodservice formats.
Swerve Sweetener Sugar Substitutes - 35% OFF!
Sweet and smart! With ZERO calories and ZERO glycemic index, Swerve is the ideal sweetener for cooking and baking. Replace regular table sugar, brown sugar, or icing sugar witht these 1:1 substitutes. No need to adjust recipes!
NUCO Coconut Wraps & Cereal - 25% Off
NUCO's coconut products are the perfect substitutes for daily necessities such as cereals and bread. NUCO manufactures a variety of products made from sustainably harvested coconuts. Shop low-carb coconut wraps, perfect for sandwiches, burritos, crepes and more. Plus, your customers will love NUCO Organic Coconut Crunch Cereal, a grain-free coconut cereal with a delicious nutty taste!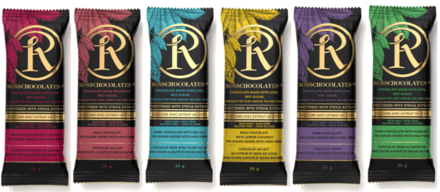 Ross Chocolates
Stevia Sweetened Premium Chocolate Bars
Made for chocolate lovers by chocolate lovers. These stevia-sweetened 34g chocolate bars are the perfect snack or dessert that anyone can enjoy without guilt. Packed with antioxidants, added fibre, and zero added sugar these are the ideal treat. Available in premium flavours like Lemon Coconut and Dark Chocolate Sea Salt.

Sinai Gourmet
Vinegar-Free Hot Sauces Made in Montreal
Step up your sauce game with these all-natural, vinegar & preservative-free hot sauces. Made from only high quality, non-GMO ingredients including hot peppers and fresh herbs, these versatile sauces can be enjoyed on anything from grilled meat, fish & vegetables to omelets, wings and appetizers.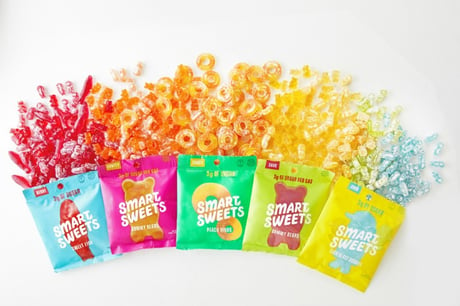 SmartSweets
High Fibre Low Sugar Candy
The original low sugar candy, SmartSweets are always a popular choice by consumers looking to Kick Sugar and Keep Candy, plus add a little more fibre to their diet. Available in innovative versions of your favourite candies growing up, these are a Smart choice for people of all ages!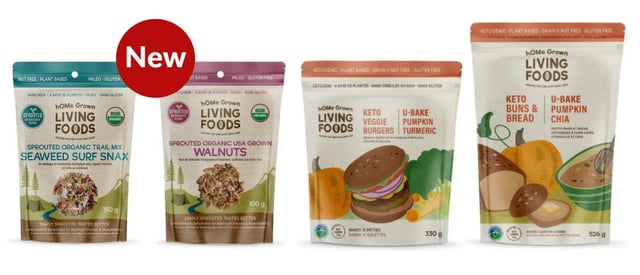 hOMe Grown Living Foods
Grain-Free, Vegan, Sprouted Snacks & Bake Mixes
Made from sprouted seeds and other Organic ingredients, these delicious bake mixes and snacks will have your customers completely re-thinking functional nutrition. Expertly blended and flavoured with all natural ingredients, such as fresh herbs and spices - and ZERO added sugars - these bake mixes and snacks fit into any and all kinds of diets. Grain-free, nut-free, dairy-free and egg-free. Made on Vancouver Island, B.C., Canada.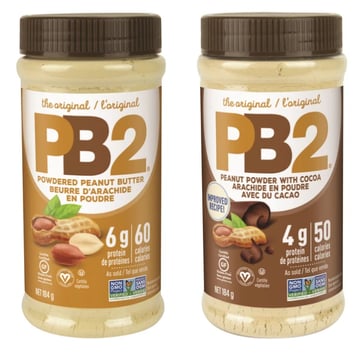 PB2
Powdered Peanut Butters
An innovative way to enjoy classic, natural peanut butter - not like the junk found in supermarkets. Made from pressed & de-fatted peanuts, with a hint of salt and a dash of cane sugar, these delicious powdered peanut butters take versatility to the next level. Add high-protein, peanutty flavour to smoothies, baked goods, sauces, marinades and more.

Blowholes
Premium Biodegradable & Compostable Paper Straws
Made from durable, food grade paper that is not only compostable, but also biodegradable, Blowholes Paper Straws are on a mission to save our precious marine life. Perfect for cafes, restaurants, food service businesses, bars, catering, and everyday at-home use. Individually wrapped and packaged in a completely recyclable kraft paper box.
Be sure to check out our Specials page to see which products are on sale each month. Available to all LCG Foods accounts, while quantities last.