Do vegan, sugar-free meringues exist? Answer 42 has an answer.

Answer 42 Vegan Meringues
The secret behind these sugar-free, egg-free Meringues is... aquafaba! AKA chickpea water. Answer 42's premium aquafaba is made in-house from the finest quality chickpeas, and is whipped to perfection in each batch of these Vegan Meringues. The result is a light, airy, melt-in-your-mouth cookie that is suitable for Vegan, Keto, Gluten-Free and other specialty diets. Like traditional meringues, these are best enjoyed as a light snack or dessert, or even used for baking decorations.
Another reason to try these Vegan Meringues? They have 0g of sugar per serving! Sweetened with Swerve zero-calorie natural sweetener, they contain few net carbs and have almost no glycemic impact. Swerve is a keto-friendly sugar replacement and provides a delightful sweetness in these cookies that anyone can enjoy!
While most meringues on the market contain both eggs and sugar, Answer42's innovative recipe is proudly egg-free and sugar-free.
This product is also Keto Certified, Vegan Certified, and made in a Certified Gluten-Free facility.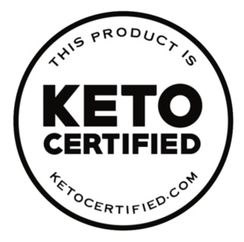 Ingredients:
Aquafaba (boiled chickpea water), Swerve sweetener (erythritol, oligosaccharides, natural flavours), lemon juice, xanthan gum, organic vanilla beans.
Allergy Information: Made in a facility that handles almonds and walnuts.