True Citrus - Stories Worth Telling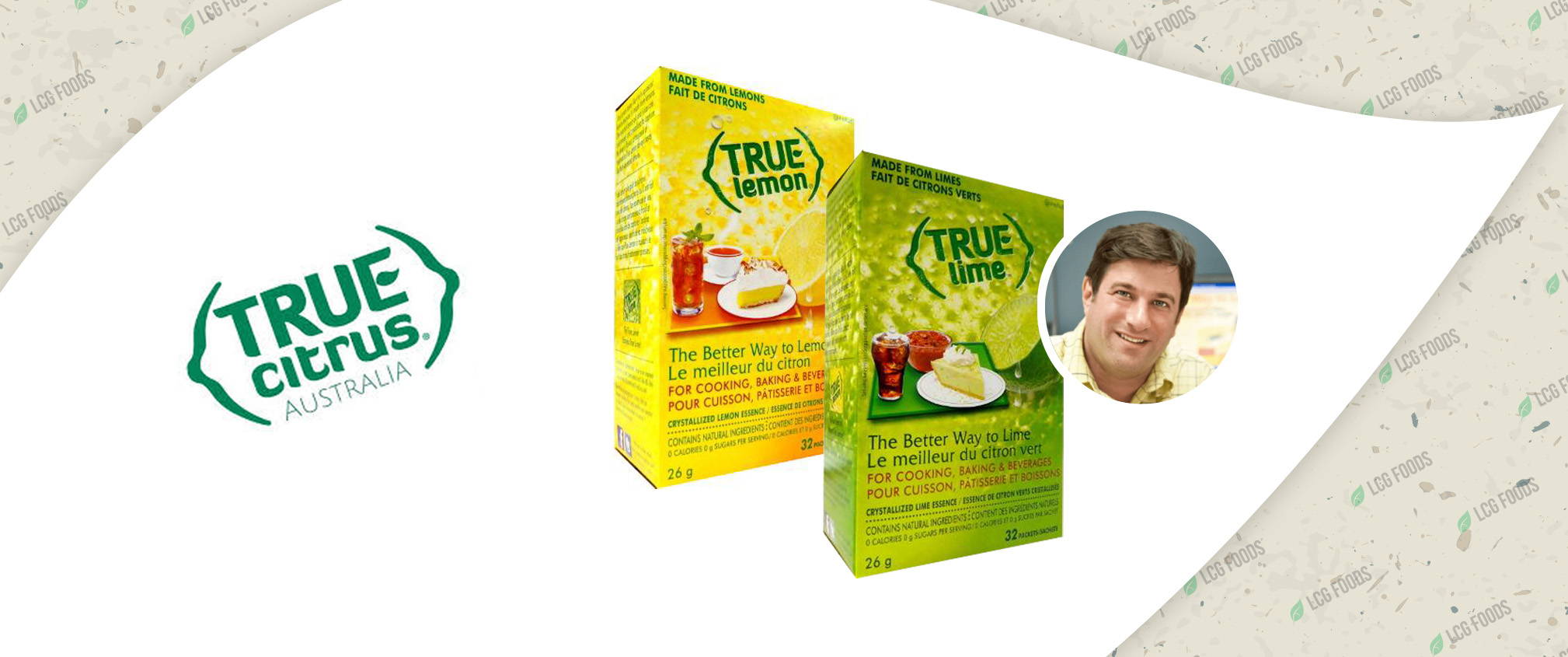 True Citrus - Beverages & Baking
Be Happy, Be Healthy, Be True
Many people are surprised to learn just how much sugar is contained in some of our favourite beverages. The search for a great-tasting drink that's also free of the sugar and unwanted ingredients can be a challenging one, but with True Citrus products on your shelf, your customers will have an easy time finding exactly what they want.
Read on to learn why offering True Citrus drink mixes and baking and cooking ingredients as part of your store's product offering will help drive sales and attract more health-focused consumers.
Your name: David Schleider, President

Year the company was started: 2003
Company brand tagline: Be Happy, Be Healthy, Be True
Where are the products made: Baltimore, Maryland
What is the 'key ingredient' that makes your product line special?

Our products taste great because we use real fruit, and simple, clean ingredients.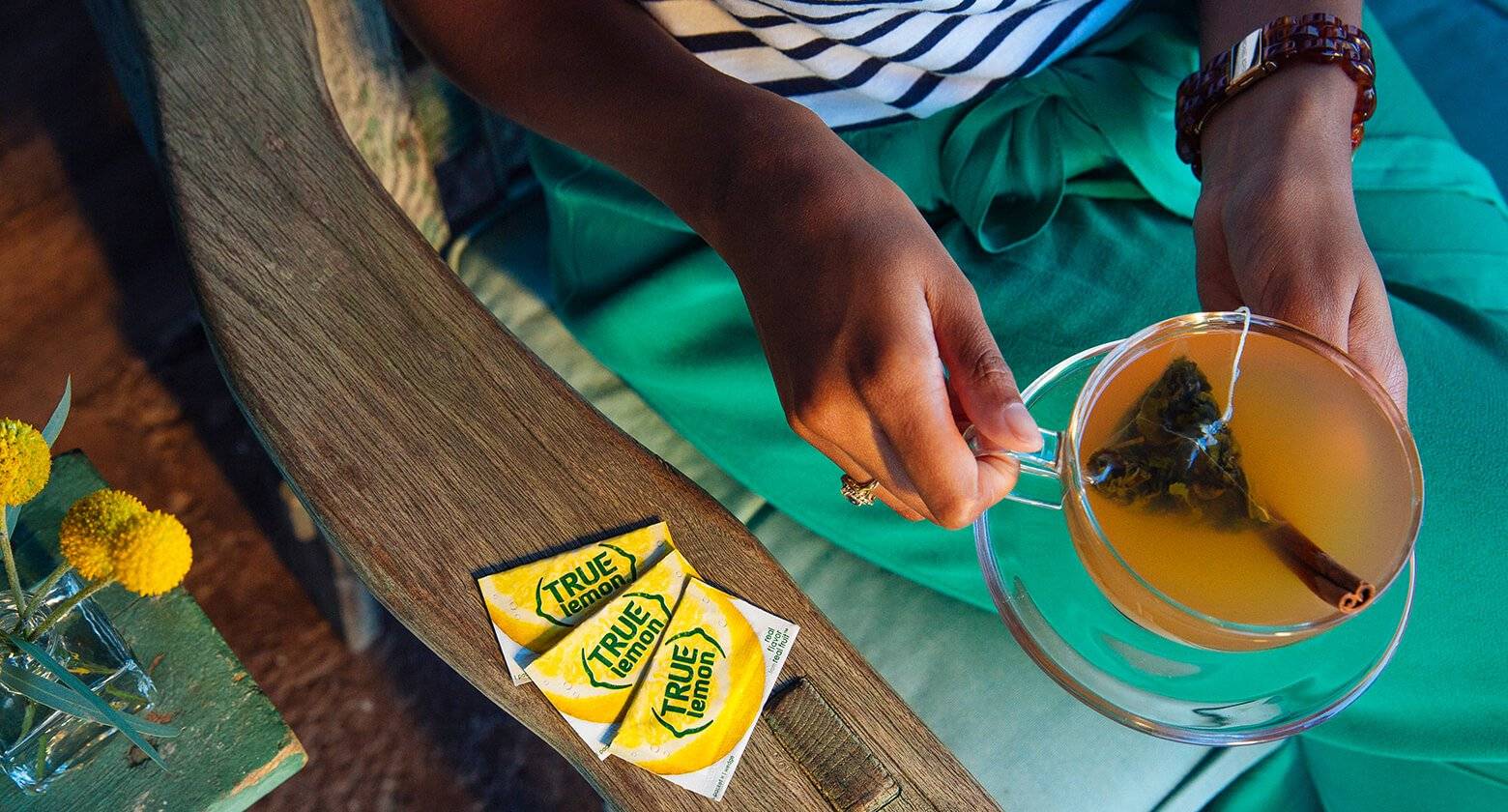 Interview with David Schleider, President of True Citrus
LCG Foods sat down with True Citrus's President, David Schleider, and asked him some questions to better understand the brand's vision, core values, and other topics that we thought potential retail partners would want to know.
What motivated you to start your company and create the products that we see today?
Everything that existed out there in the category was always loaded with artificial flavors, colors and chemicals. We made it our mission to find a better, healthier way. True Citrus is all about great tasting products made from simple and clean ingredients
What are your company's core values?
We are committed to helping people live their happiest, truest life by providing healthier, better-for-you products.

If you could tell a retailer three things about what makes your brand different, what would they be?
a. Made from simple and clean ingredients
b. Great taste
c. Great value

What are some of the challenges that you've overcome to bring your business to its current state?
One ongoing challenge that exists for us is increasing brand awareness in a very tough and competitive market, and informing people that there are products available that are healthier options for them.
What do you enjoy doing outside of work?
When not building the True Citrus business, we work to give back to our communities and share what we love. Being healthy, happy and true to ourselves.

True Citrus - Featured Products
True Citrus Live True Promise: Made with Clean & Simple Ingredients

True Citrus products are low in calories (0 to 10 calories per serving), have little to no sugar (0 to 1 gram per serving), zero artificial sweeteners or preservatives, are gluten and sodium free and Non-GMO.

Register with LCG Foods today and offer True Citrus drinks and baking ingredients as part of your store's product offering to help drive sales and attract more health-focused customers.

If you own or manage a health food store, you know it's hard work to maintain a successful business. From developing customer loyalty, to managing costs, to staying competitive with the big grocery store down the street, we get that you want your suppliers to work as hard as you do.
At LCG Foods Distribution, we carefully curate a lean wholesale catalog of only the hottest natural food products, with new product launches every few weeks. Whether your store values organic, non-GMO, vegan, gluten-free, or keto, we have the products your customers are looking for, before they know they're looking for them.
We offer straightforward, no-nonsense pricing, and ordering can be done easily online, by email, or over the phone with your account manager. All orders are processed on-demand from our distribution centres in Ontario and British Columbia, with Canada-wide service.

Get started today by browsing all the True Citrus Lemonades , or take a look at our full product offering, then, if you'd like to explore wholesale pricing for your business, simply complete the form below and an LCG Foods representative will get in touch with you within 2-4 hours during the work week.
Request Wholesale Pricing - Account Setup