Home

/

Anthony's Goods Premium Granular Erythritol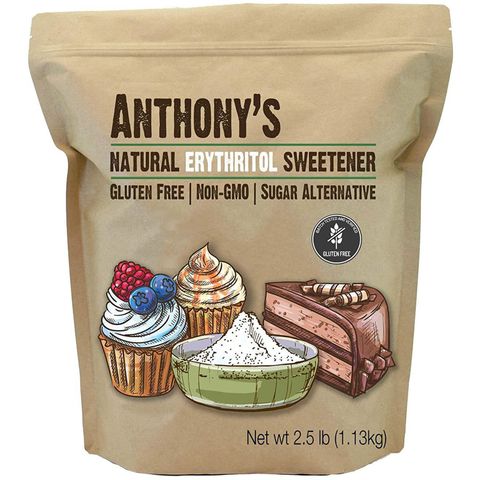 Anthony's Goods Premium Granular Erythritol
Why we love Anthony's Goods Erythritol Granules
It's clean, calorie-free, and versatile. This low carbohydrate sweetener is derived wholly from non-GMO plants and has no additives.
What makes Anthony's Goods Erythritol Granules different
This is a large size, economical bag of erythritol for high-volume users. With virtually no glycemic impact, this pure, non-blended sweetener is suitable for almost all diets.
Anthony's Goods Erythritol Granules product description
A clean-tasting, non-GMO erythritol sweetener with virtually 0 calories.
Non-GMO
Vegan
Keto-friendly
Batch tested and verified gluten free
Zero calories
Sulphur dioxide free
Resealable bag
Please see below for ingredients.