Home

/

Anthony's Goods Premium Nutritional Yeast Flakes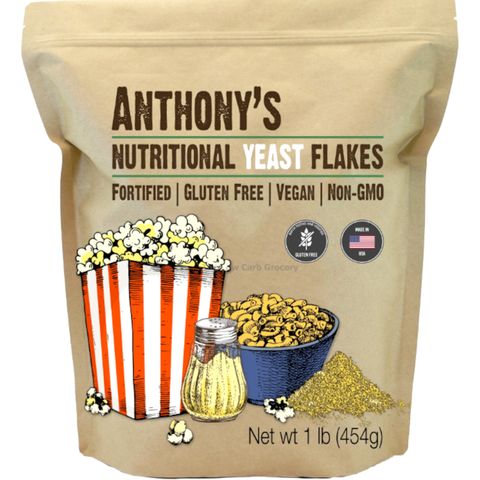 Anthony's Goods Premium Nutritional Yeast Flakes
Why we love Anthony's Goods Nutritional Yeast Flakes
A staple for vegan cuisine! These are packed with vitamins and minerals and add savoury flavours to vegan dishes.
What makes Anthony's Goods Nutritional Yeast Flakes different
It's simply a better value offering than the competition, without compromising on quality.
Anthony's Goods Nutritional Yeast Flakes product description
Anthony's Nutritional Yeast is a complete protein source for a vegan or vegetarian diet. It's packed with vitamin B12 and other B vitamins, as well as amino acids, fibre, and other vitamins and minerals. Anthony's Nutritional Yeast has a pleasantly cheesy flavour. Perfect on sauces, popcorn, pasta, and salads as a vegan cheese substitute.
Batch tested and verified gluten free
Non-GMO
Vegan
Paleo
Ingredients: Nutritional Yeast [Dried Yeast, Niacin (Vitamin B3), Pyridoxine Hydrochloride (Vitamin B6), Thiamin Hydrochloride (Vitamin B1), Riboflavin (B2), Folic Acid, Cyanocobalamin (Vitamin B12 produced by natural fermentation - not synthetic or animal source)].