Home

/

Anthony's Goods Premium Organic Ginger Root Powder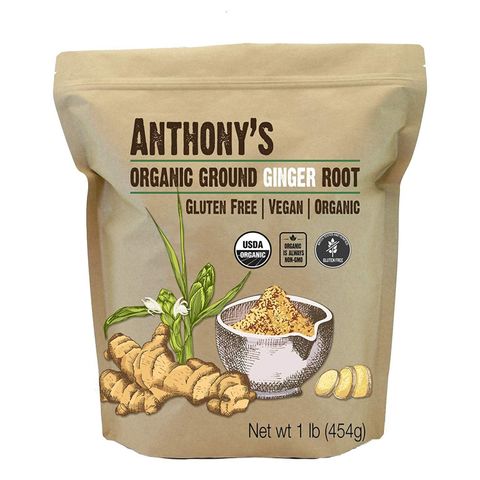 Anthony's Goods Premium Organic Ginger Root Powder
Why we love Anthony's Goods Organic Ground Ginger Root Powder
Anthony's Organic Ginger Powder is a pure, intense, and delicious herb in an easy-to-use format.
Ginger contains a compound called gingerol, which has powerful medicinal and pain reducing properties. The antioxidants found in ginger can even help boost the body's own antioxidant functions to protect against free radical damage.
What makes Anthony's Goods Organic Ground Ginger Root Powder different
It's organic and non-irradiated. It's versatile: use it in baking, smoothies, tea, soup, cooking. Comes in a sturdy, large, resealable pouch.
Anthony's Goods Organic Ground Ginger Root Powder product description
Batch tested and verified gluten free
USDA Certified Organic
Non-GMO
Vegan
Paleo
Ingredient: Organic Ginger Root