Home

/

Anthony's Goods Organic Gelatinized Maca Root Powder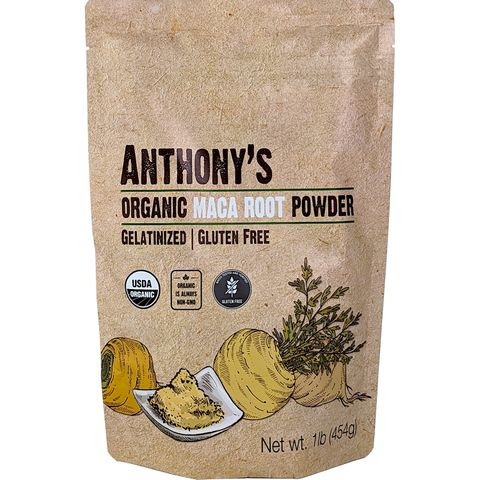 Anthony's Goods Organic Gelatinized Maca Root Powder
Why we love Anthony's Goods Organic Gelatinized Maca Root Powder
This Peruvian superfood powder is made from organic maca root powder that has been gelatinized for easier digestibility and better taste.
What makes Anthony's Goods Organic Gelatinized Maca Root Powder different
Anthony's Goods sources premium natural ingredients from top quality suppliers. This Organic Maca Root Powder is made from gelatinized maca root (Lepidium meyenii) and contains zero artificial ingredients or preservatives. It has a sweet, smooth taste and has with flavour notes of malt, oats, and butterscotch.
Anthony's Goods Organic Gelatinized Maca Root Powder product description
This Maca Powder is made from Gelatinized Maca that is easier to digest and absorb than non-gelatinized varieties. It is USDA certified Organic and sourced from Peru. Customers can use it in smoothies, baking recipes, oats, yogurt and more. A rich source of essential nutrients and hormonal health benefits, and available in a resealable 1-pound bag.
Vegan
Batch tested and verified Gluten-Free
Non-GMO
USDA Certified Organic
Paleo
Please see below for ingredients.