Home

/

Wild Tusker Coconut Milk (Foodservice Size)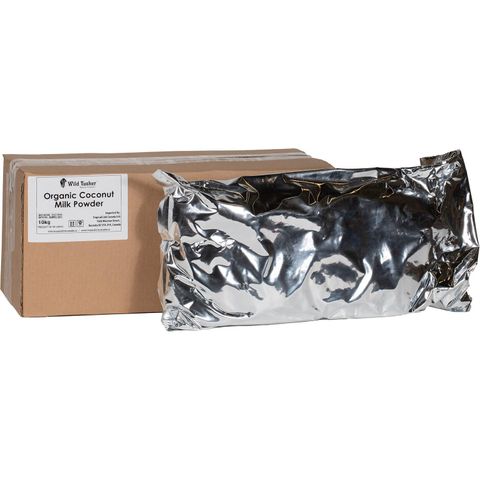 Wild Tusker Coconut Milk (Foodservice Size)
Notice: Before ordering foodservice products, please read our Shipping and Returns Policy.
*Please note that our bulk items are exempted from any of our regular promotional programs.
Why we love Wild Tusker Organic Coconut Milk
This is a creamy, smooth plant-based alternative to dairy milk. It is made from the meat of fresh, organic mature coconuts harvested from coconut gardens in Sri Lanka. It elevates the taste and texture of sweet and savoury dishes, and a nutritional boost from the natural abundance of fibre, vitamins and minerals found in coconut meat. Try out some of these great recipes with this versatile foodservice product:
What makes Wild Tusker Organic Coconut Milk different
A portion of each sale of Wild Tusker brand products goes towards the Pinnawala Elephant Orphanage in Sri Lanka to lend a helping hand in saving this endangered species. The quality processing of this product is also what makes it different; made with organic and all-natural ingredients, Wild Tusker's objective is to offer the healthiest selection of food products to customers in the most environmentally conscious and socially responsible manner.
Wild Tusker Organic Coconut Milk product description
The liquid format (20L) is UHT (ultra-high temperature) 18% fat organic coconut milk. The UHT method of processing allows the product to retain its natural colour, flavour, aroma and freshness. It is shelf-stable, packed in an aseptic bag inside a box for foodservice.
The powdered format (22lbs) is spray-dried, giving it the same freshness but a longer shelf life.
Canadian company (product imported from Sri Lanka)
Gluten-free
Certified Canada and USDA Organic
Kosher Check certified
Vegan
Non-GMO
Keto-friendly
Ingredients
Organic Coconut Milk Powder: Organic coconut milk, organic rice maltodextrin.
Coconut Milk (Shelf Stable Aseptic Alufoil Pack): Coconut milk 18% fat.