Home

/

Wild Tusker Organic Coconut Sugar (Foodservice Size)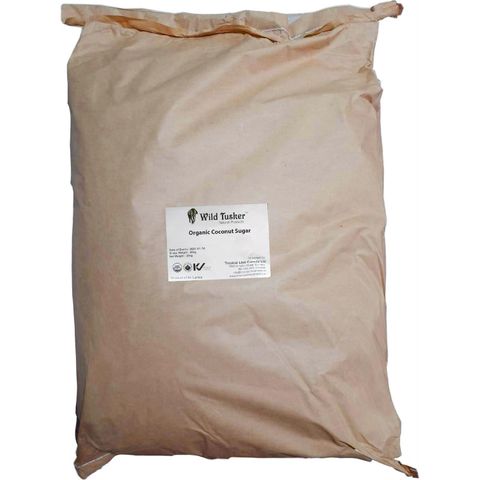 Wild Tusker Organic Coconut Sugar (Foodservice Size)
Notice: Before ordering foodservice products, please read our Shipping and Returns Policy.
*Please note that our bulk items are exempted from any of our regular promotional programs.
What makes Wild Tusker Organic Coconut Sugar different
A portion of each sale of Wild Tusker brand products goes towards the Pinnawala Elephant Orphanage in Sri Lanka to lend a helping hand in saving this endangered species. The quality processing of this product is also what makes it different; made with organic and all-natural ingredients, Wild Tusker's objective is to offer the healthiest selection of food products to customers in the most environmentally conscious and socially responsible manner.
Wild Tusker Organic Coconut Sugar product description
This is just a really large bag of organic coconut sugar. Use it where you would use sugar.
Ingredient: Organic coconut sugar.