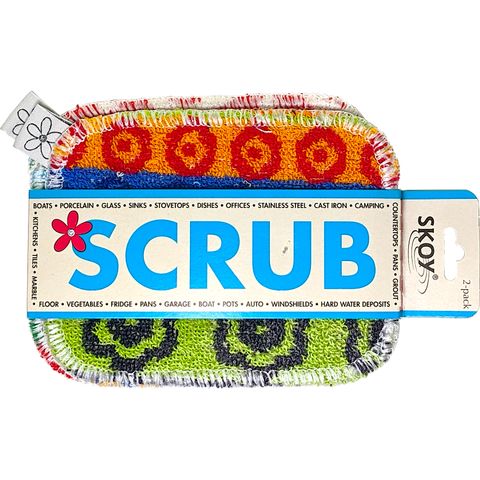 Skoy Scrubs
Why We Love Skoy Scrubs:
Skoy Scrubs are reusable, long-lasting cleaning scrubs. An all-natural, eco-friendly alternative to wasteful cleaning products, the Skoy Scrub can help your customers save money and reduce waste while keeping their homes impeccably clean!
What Makes Skoy Scrubs Different:
They are made from upcycled materials from the toweling industry that would have otherwise ended up in a landfill. They are also designed with non-toxic, non-fading, natural dyes. Skoy Scrubs can be conveniently cleaned by placing them on the top rack of the dishwasher or in the washing machine.
Product Description:
Far more versatile and fashionable than traditional cleaning scrubs, Skoy Scrubs are available in a variety of fun colours & designs and are safe for use on most hard surfaces including non-stick pans, ceramic, glass and cooktop surfaces.
Made from Recycled Materials
Non-Toxic Dyes
Easy to Clean
Safe & Versatile
Each Scrub - 5in x 6in
2 Scrubs per Pack
Ingredients
Skoy Scrub: 98% Cotton*, 2% Food grade non-toxic hardener.
*Made from remnant fibers from the toweling industry.