Home

/

Otto's Cassava Flour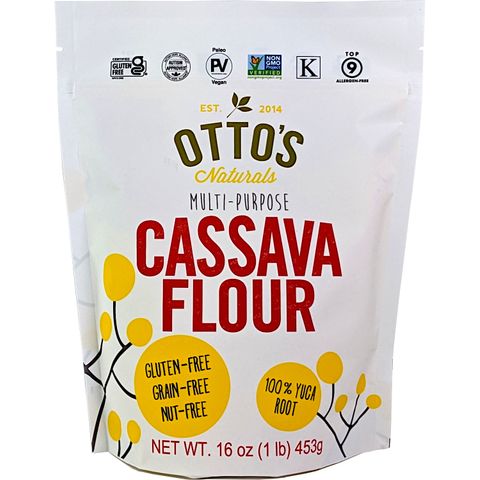 Otto's Cassava Flour
Why We Love Otto's Naturals Cassava Flour:
Foods made with Otto's Naturals Cassava Flour do not have that familiar dry, crumbly, fall-apart texture of the "alternative flour" taste that often comes with other gluten-free flours. It is free from the top priority allergens and highly versatile, reducing the need for multiple different options, since it caters to a wide variety of dietary needs and preferences, including Paleo, Kosher, Grain-Free, Nut-Free, Gluten-Free, Low GI, and Vegan.
What Makes Otto's Naturals Cassava Flour Different:
Ottos' Naturals products are always free from the top 9 allergens (as described by the USA FDA). Although a gluten-free flour alternative, this Cassava Flour has the same texture of wheat flour and no noticeable flavour difference! In fact, many users comment that baked goods made with Otto's are indistinguishable from their wheat-based counterparts in terms of taste and texture.
Product Description:
Otto's Naturals Cassava Flour is made from 100% Yuca (Cassava) root and nothing else.
Substitute for wheat flour in conventional recipes by weight.
Grain Free
Gluten Free
Nut Free
No Fillers or Gums
Top 9 Allergen Free
Paleo
Vegan
Kosher
Non-GMO